RECLINING CHAIR
Oxygene Synthetic leather Empreinte
Regular price
Sale price
$525.00
Unit price
per
Sale
Ready to ship
100% secure payment
View full details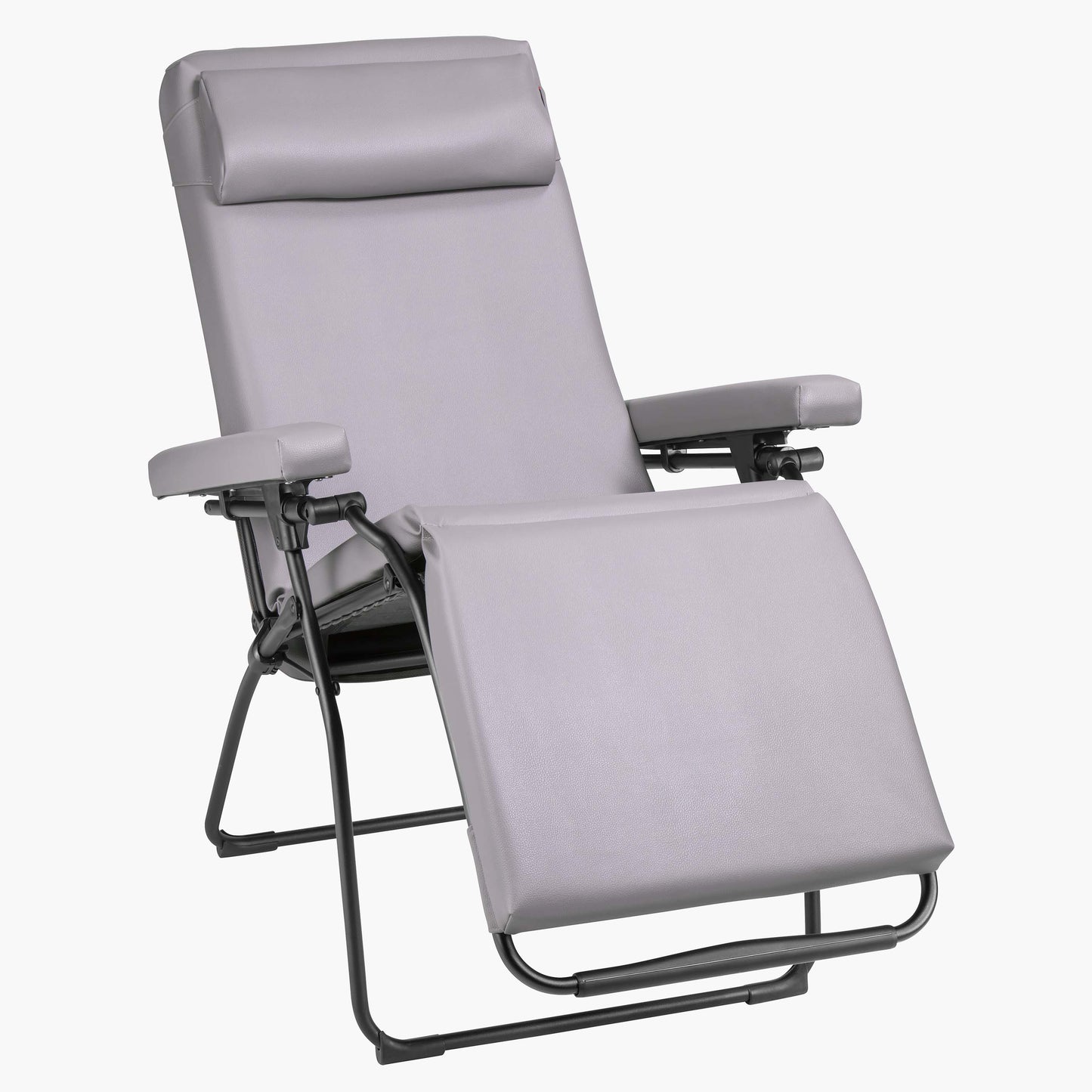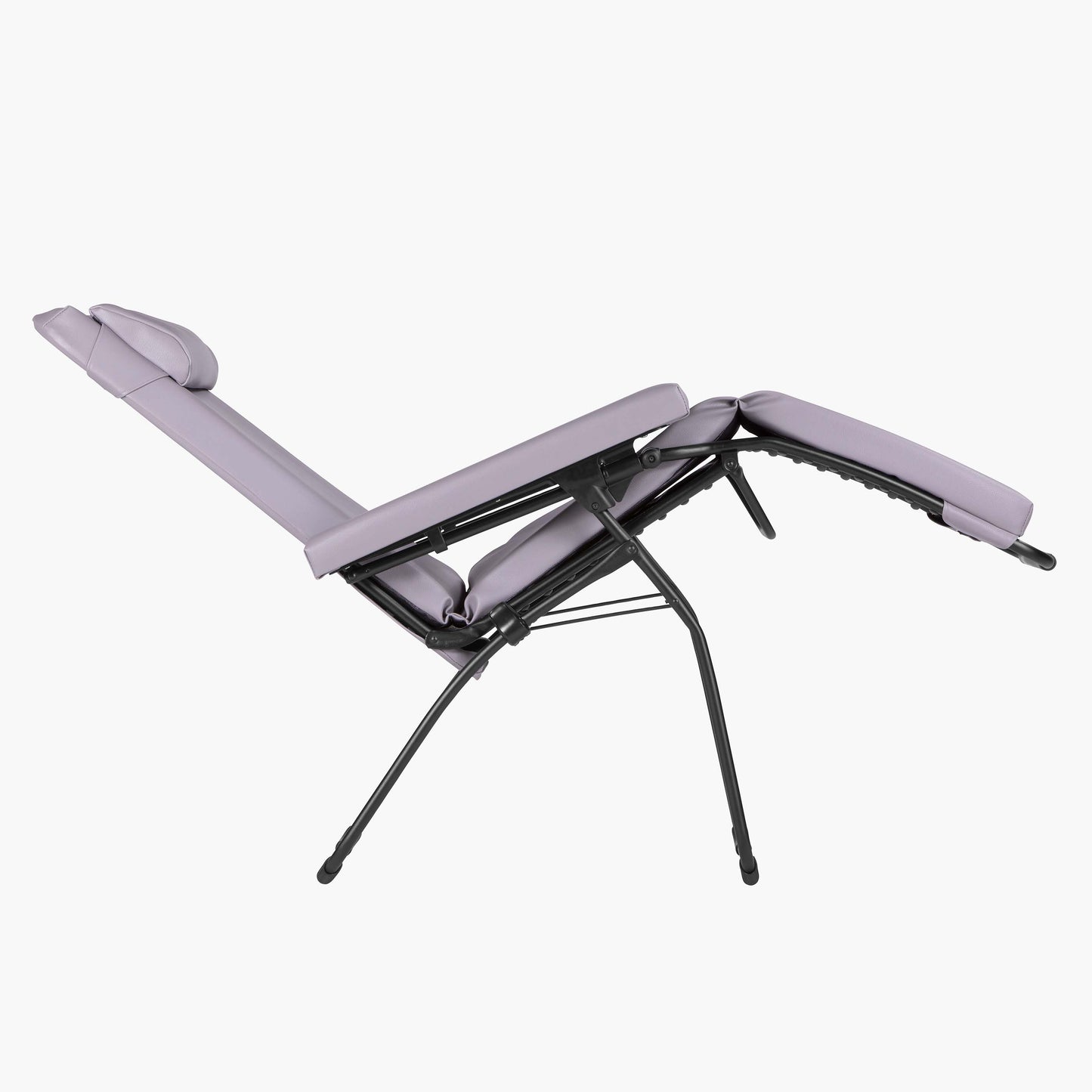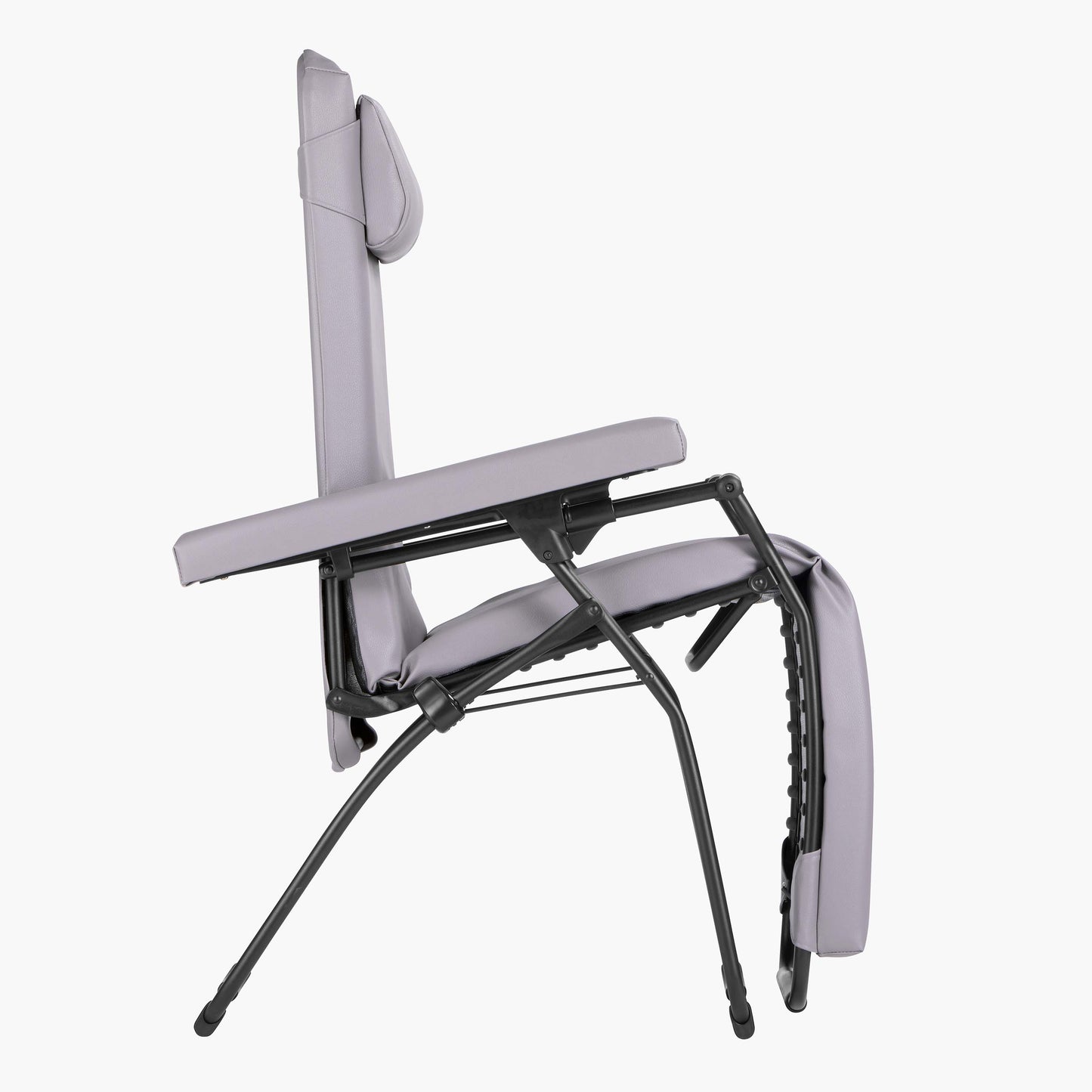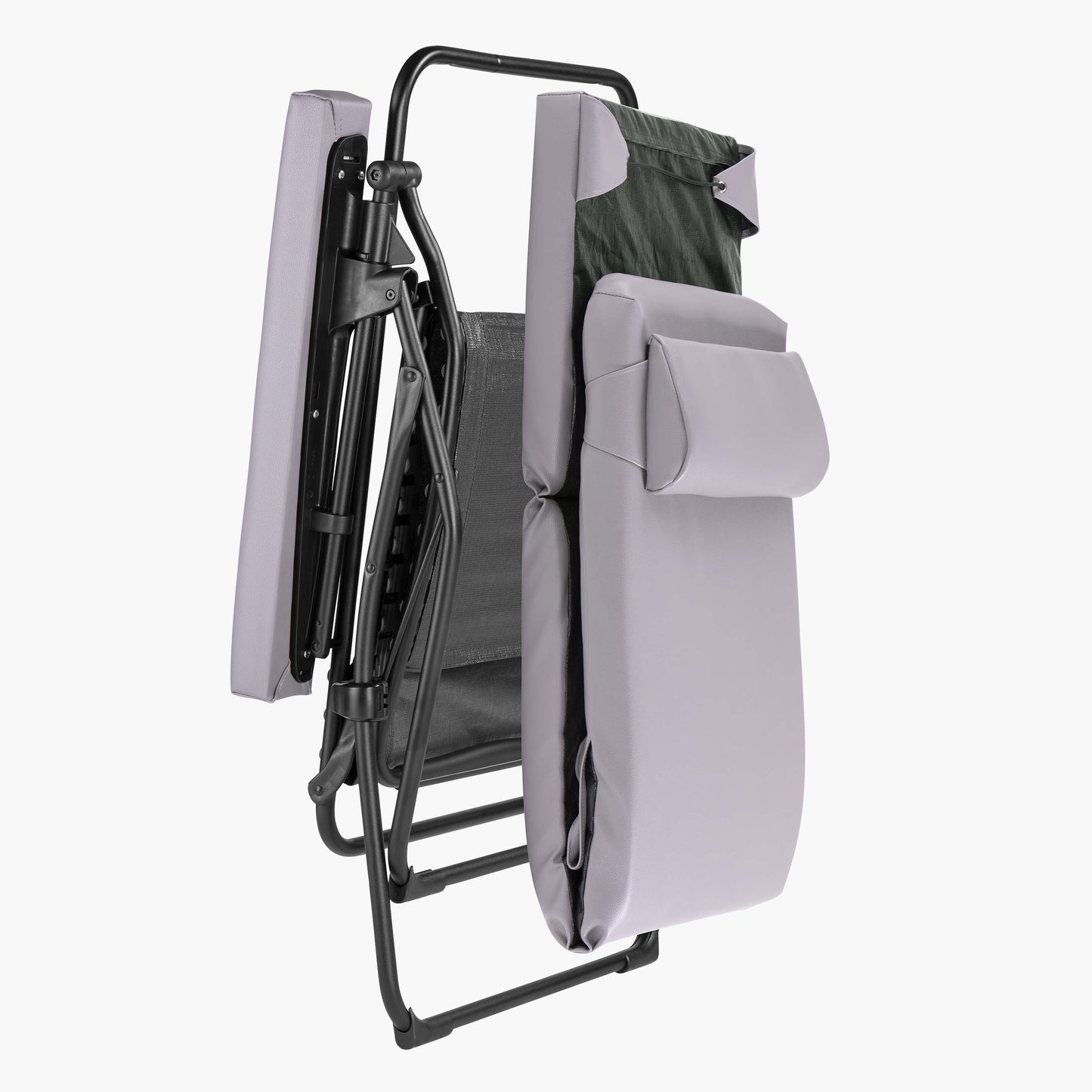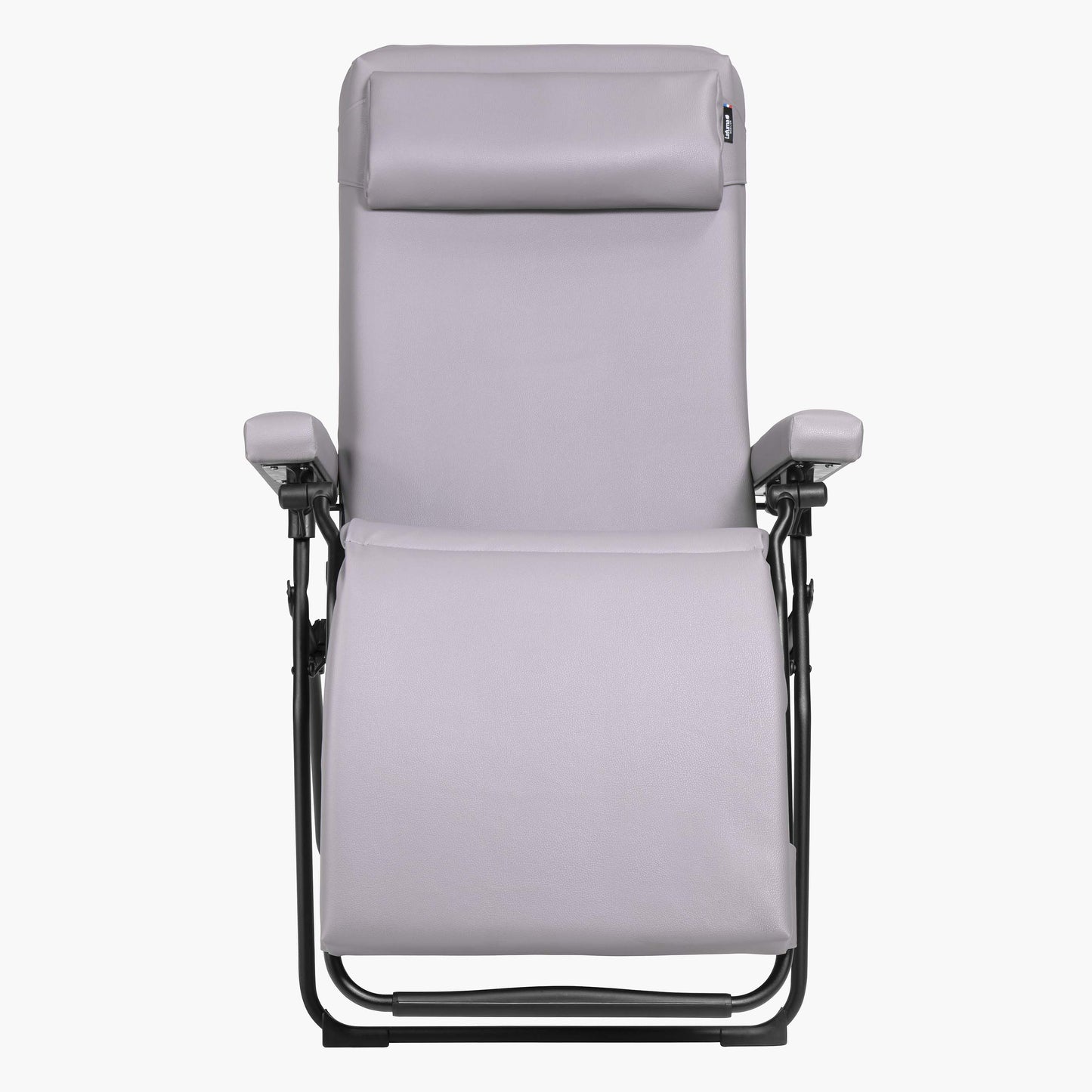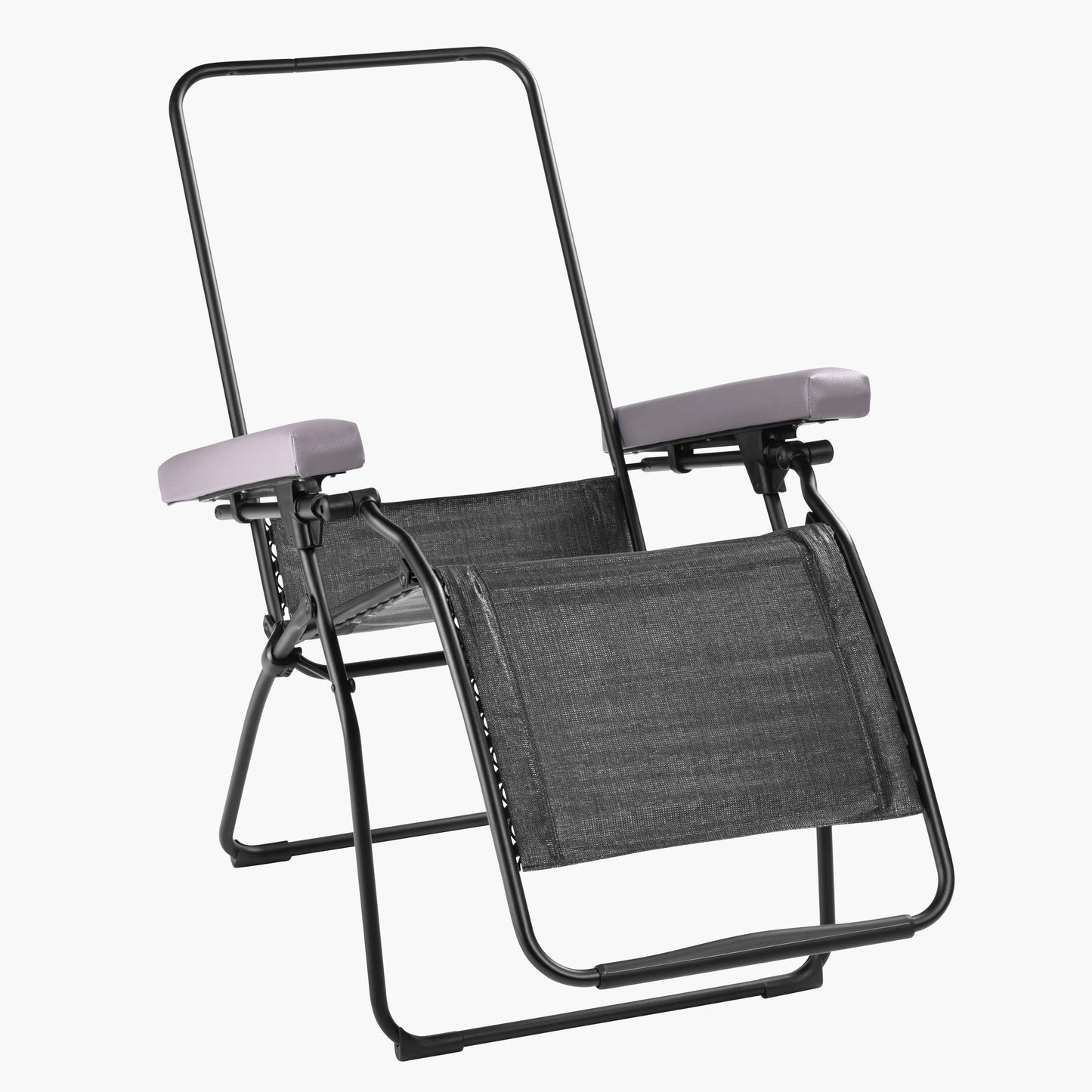 A collection of practical furniture adapted to professionals, designed to meet the requirements of health and well-being environments.
LAFUMA MOBILIER is the inventor of the Relax. It has been designed to offer THE ideal position for relaxation. Its design was accompanied by the medical profession, which recommended, as an essential principle, a position of the body such that the legs are slightly above the level of the heart. This position is called "ZERO GRAVITY", because it corresponds to the one that the human body naturally takes in weightlessness, the legs and the bust forming an angle of 127°.

The benefits of relax :
- The back is relieved
- Breathing is calmed
- The blood circulates better
- The legs are lighter.

The Reclining chair for everyone.
- Ergonomic, adjustable and removable headrest cushion
- Very comfortable fixed foam-padded armrests
- Position stabilisers (*)
- Clip-on fabric base
- 2.4 inches seatpad
- Protective ring on footrest
- Very stable floor protectors. Anti-tip
- Steel tubing Ø0.79 inch
- 100% Polyester paint (UV-resistant treatment)

Seat covering (85% PVC - 15% cotton)
- Polyethylene support
- Effective against bacteria (MRSA)
- Waterproof
- M1 fire rating (NFP92503 / AM 18 / BS 5852 crib 5 / B2 (DIN 4102) / EN 1021.1-2-3 / IMO A652 / JAR 25 / FAR 25.853 / CATB 117)
- Abrasion resistant
- Phthalate-free
- Resistance to artificial light ≥ 6
- Easy to clean

Patented innovation. Fixation of the fabric by elastomer clips.
- Excellent back support
- Better distribution of body weight
- Improved and firmer comfort
- Easy to maintain with quick and easy removal and assembly of the cover.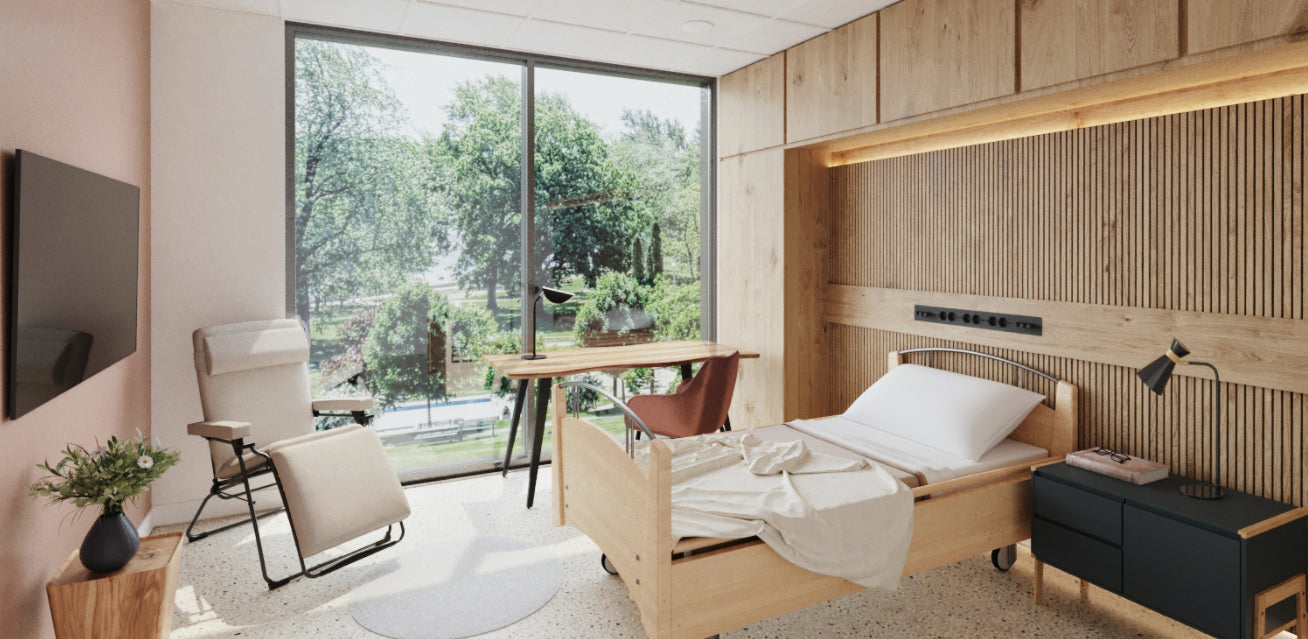 Product details
Dimensions
Depth (closed - in in)
9.45
Depth (open - in in)
31.9 > 61.8
Height (closed - in in)
40.94
Height (open - in in)
33.9 > 46.9
Width (closed - in in)
28,35
Width (open - in in)
28.35