LAFUMA MOBILIER is a French creator and manufacturer that has been around since 1954. The company has a rich history of innovation and has produced a variety of products over the years.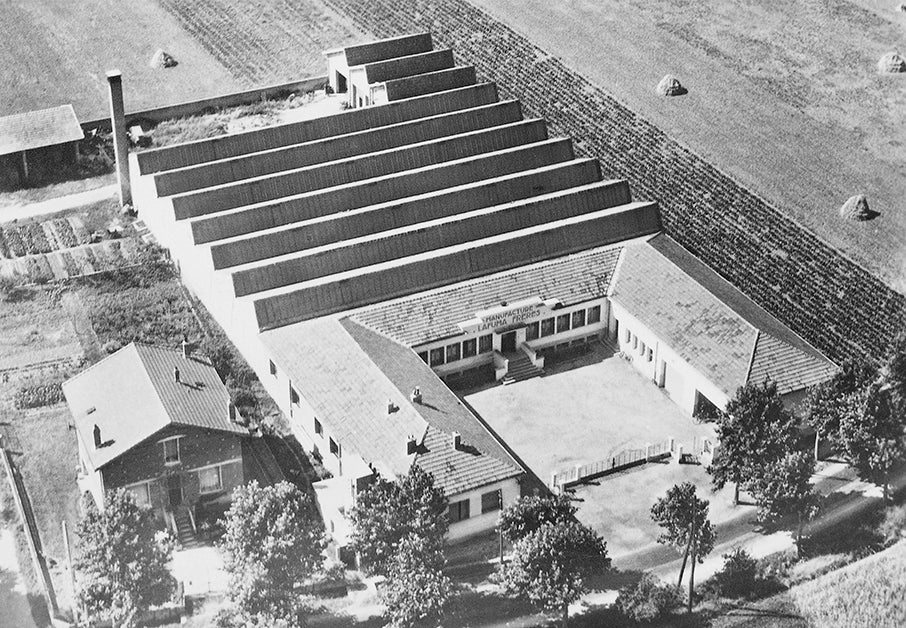 Birth of the brand
In 1930, Victor, Alfred, and Gabriel Lafuma invented the metal frame backpack in Anneyron, southern France.
This invention combined the comfort of fabric with the strength of a tube.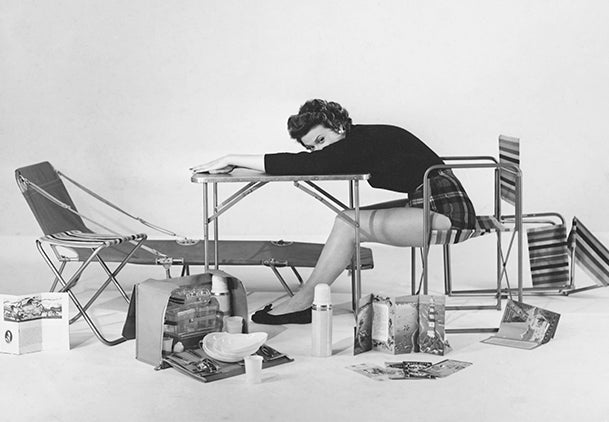 Launch of LAFUMA MOBILIER
In 1954, LAFUMA MOBILIER launched its first line of portable outdoor furniture made of metal and cotton fabric.
These folding chairs quickly became popular for weekend and holiday activities due to their simplicity and practicality.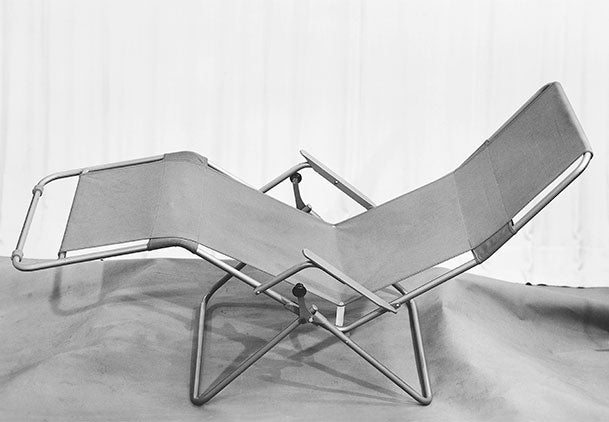 Beginnings of the famous reclining chair RELAX
In 1962, the company invented the Translude Relax chair, a multi-position, light and comfortable folding chair that became the ancestor of its star product, the Relax chair with its famous zero gravity position.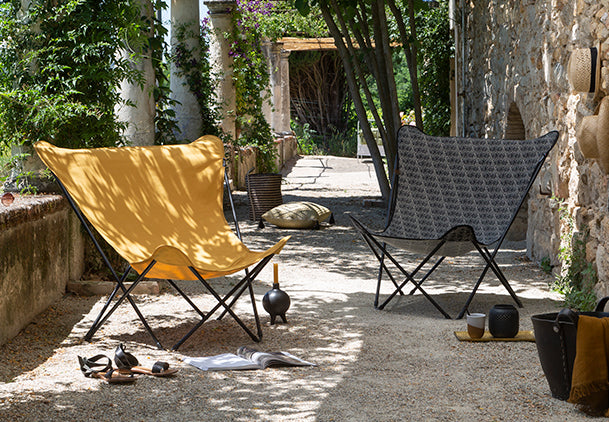 A legendary POP UP
In 1992, LAFUMA MOBILIER innovated once again with the POP UP lounger, which quickly became a favorite due to its umbrella folding system, generous shape, and colorful fabric options.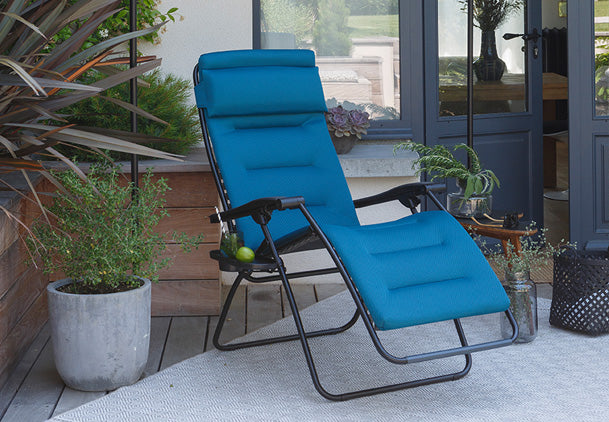 Comfort and Design innovations
In 2011, the company introduced the AirComfort® innovation, a three-layer padded fabric designed for outdoor use. This was the start of a series of breathable and permeable technical innovations, including Hedona, Tundra, and BeComfort®, all specially designed for outdoor activities.
In 2016, LAFUMA MOBILIER launched its refined and elegant PRIVILEGE collection, which combines Bauhaus-inspired lines with fabrics that emphasize French chic.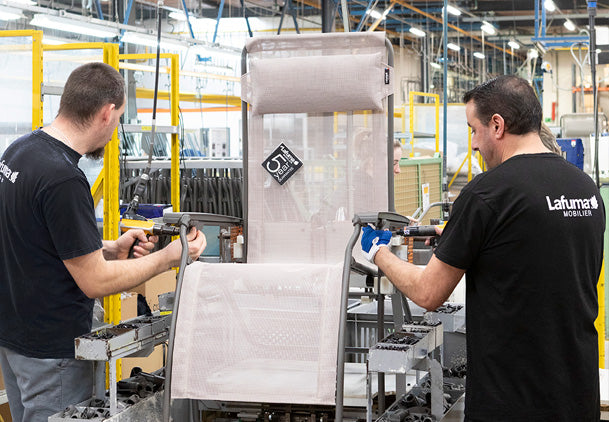 Recognition for Quality, Sustainability and Made in France Production 
In 2020, the company received the "Living Heritage Company" label (EPV) from the French government, recognizing its know-how in working with metal tubes and stretched fabrics. It also received the MORE label for its plastics injection plant, LALLEMAND, evaluating the action of plastics processors for the circular economy and the integration of recycled plastics into production.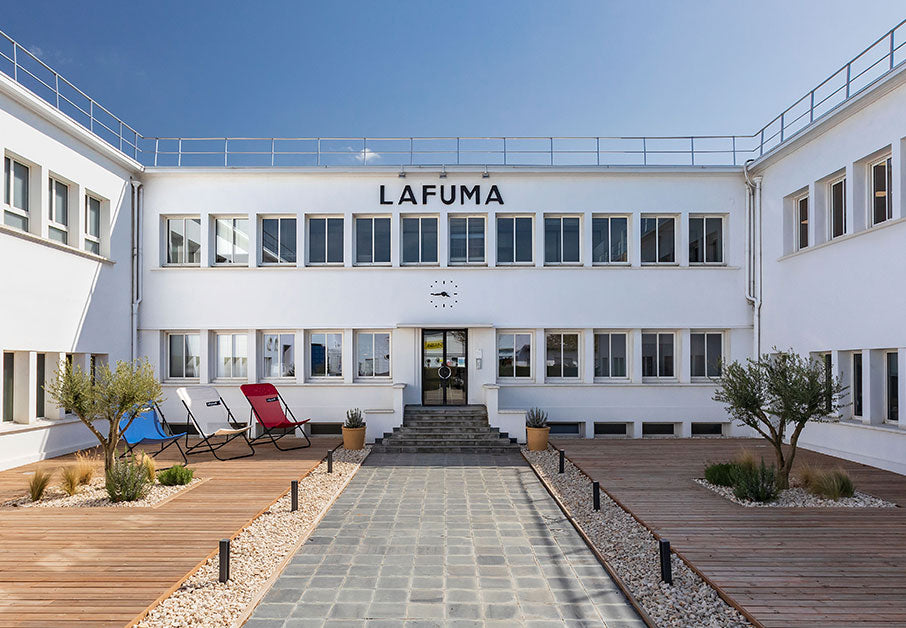 In 2021, LAFUMA MOBILIER received the LONGTIME® label, the leading European label for products designed to last. This label assures consumers that the products carrying it are reliable and repairable, in contrast to planned obsolescence.
In 2022, the company received the "Made in France" label, which helps consumers easily identify French-made products that strictly satisfy the criteria of the European regulation governing "Made in France."
Key figures

900,000 items per year including 350,000 Relax and 240,000 Transats
172,200 square feet surface area at the historical industrial base in southern France
60% of turnover produced by Relax Zero Gravity chairs
60% of turnover produced internationally
Marketing in more than 42 countries
0.32% customer returns
127° ideal Zero Gravity position for all reclining chairs
3,860 miles of steel tubes per year
14,844,500 square feet of fabric per year including around 9,150,000 square feet of Batyline canvas
98% of raw materials come from Europe - 73% from France
Over 160 employees
14 patents pending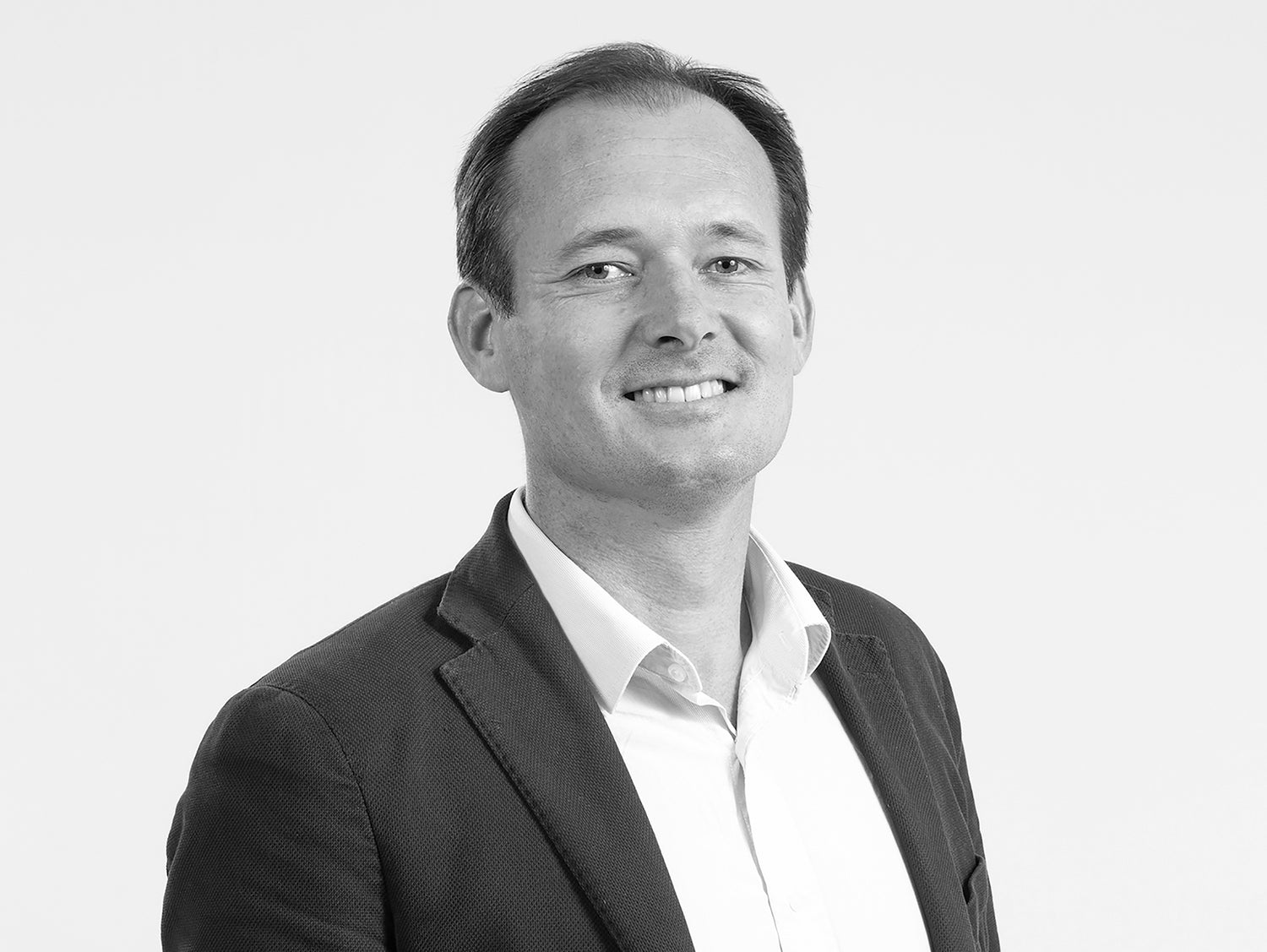 Arnaud Du Mesnil, General Manager:
"We are proud to have both the Longtime® and EPV labels, which reward our commitment to producing responsibly in France, and our expertise, which has been built and passed down for over 60 years with a demanding approach to quality."