How to change your canvas
If you own a LAFUMA MOBILIER Zero Gravity Chair or deckchair, you may want to change its canvas from time to time. Fortunately, each replacement canvas is easy to replace and comes in a wide variety of colors. Here's how to change the canvas on your LAFUMA MOBILIER product:
How to change the canvas of your reclining chair with clips
Our reclining chairs have a fabric-attaching system that uses clips for better back support, body weight distribution, and comfort. To change the canvas or mattress, simply follow the steps in our video tutorial.
How to change the canvas of your reclining chair with laces
If your reclining chair uses a lacing system, we also offer replacement laces. You can also replace your laced-up canvas with our new clipped canvas. Here's how to change the fabric on your laced-up reclining chair: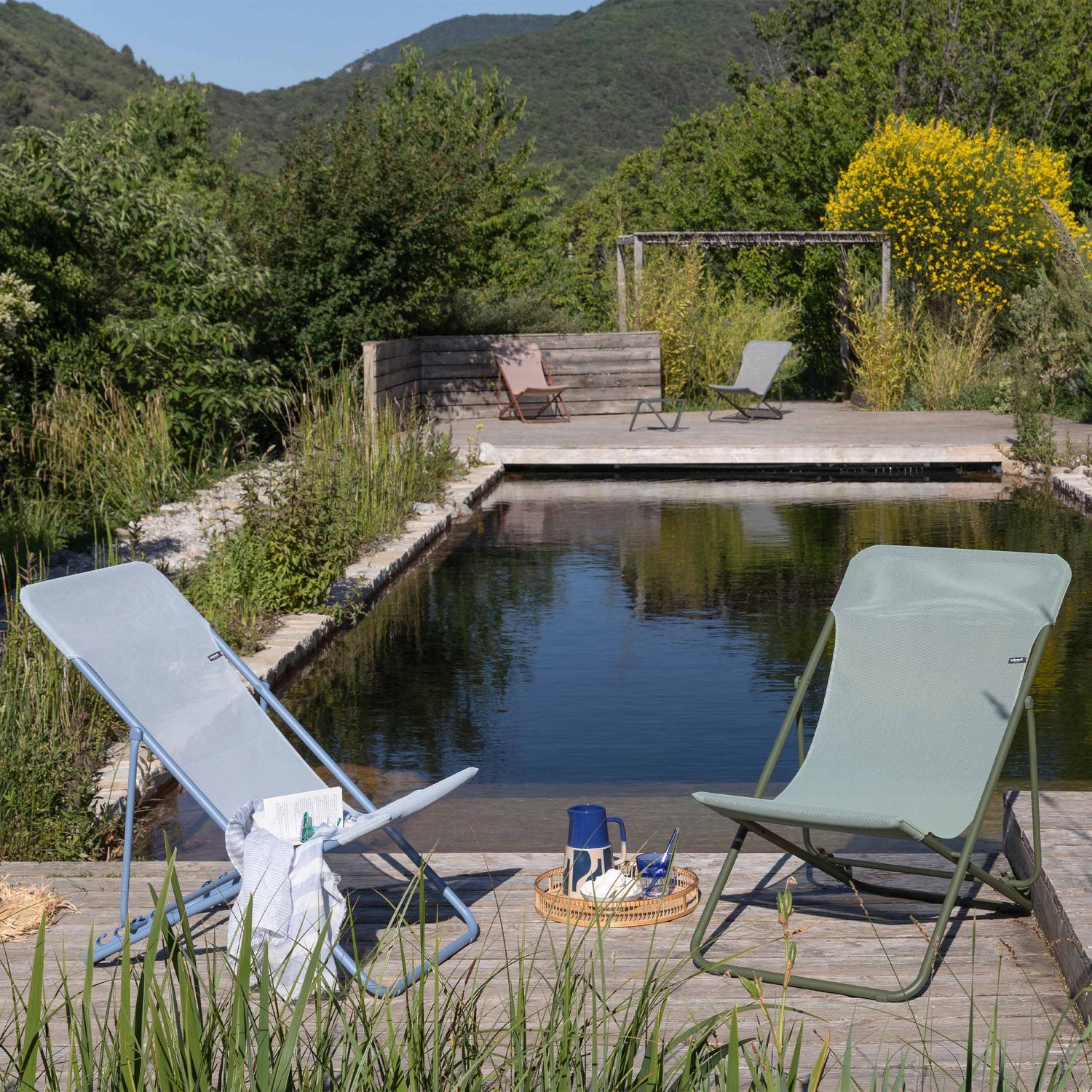 How to change the sling of your deckchair
Our deckchairs are perfect for enjoying the sun by the pool or on the terrace. You can simply renew your Maxi Transat with our removable and replaceable slings.
Lift the backrest of your chair and slide the old sling upwards to remove it. Then, insert the new sling into the frame and slide it downwards.
See deckchair slings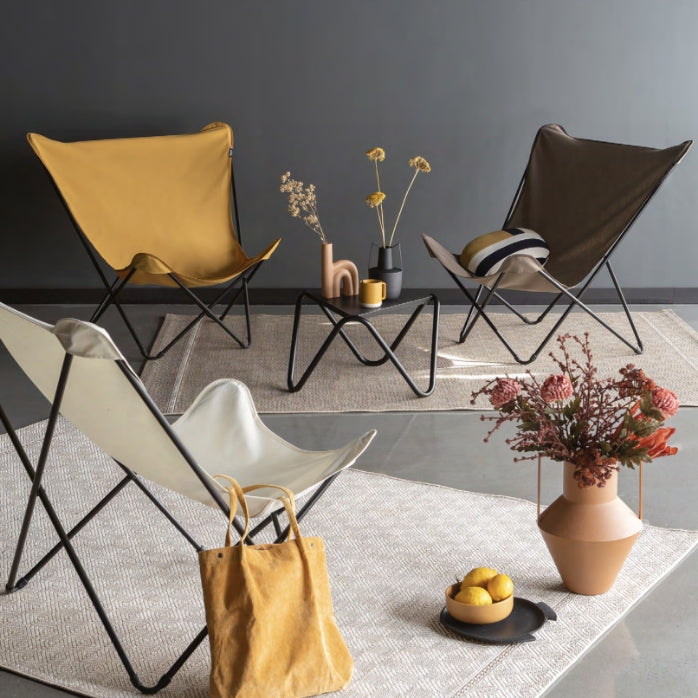 How to change the canvas of your design Pop-Up chair
Our Pop-Up chair is a stylish folding lounge chair that can be used both indoors and outdoors. Its timeless style combines aesthetics and technical innovation with its umbrella folding system. The fabric of the designer chair is easy to install on the four corners of the steel frame without any laces or clips. Caution, it is important to attach the four Velcro patches to secure the fabric on the frame.
Airlon fabric for the POP UP XL does not distort, can be machine washed and changed as you like! These chairs offer excellent seating with a high backrest for good support.
See Pop-Up canvas
The quality of our replacement canvas
All of our replacement canvas are designed to withstand outdoor use and offer excellent comfort and style. We use materials that are resistant to weather, fast-drying, and easy to clean. Our Batyline® open weave fabrics also have antibacterial properties, and all of our fabrics are free of substances that are toxic to the body and the environment. Most of our fabrics are made in France.
Products designed for easy dismantling and repair
At LAFUMA MOBILIER, we believe in fighting planned obsolescence and throwaway culture. We design our products to be durable and easy to repair, and we use high-quality materials and manufacturing techniques. For example, all LAFUMA MOBILIER recliners use the "swaging system". This means that the metal frame can easily be loosened, and then the fabric can be changed in the event of wear. We also offer a wide variety of replacement canvas for self-installation. At the end of their life cycle, our products are easy to disassemble, even without tools, for better recycling.
How to order your replacement canvas
If you need to order a replacement canvas for your LAFUMA MOBILIER product, simply check the product reference number and choose the color you want. If you have any questions or concerns, don't hesitate to contact us.
Discover our range of replacement canvas