Storing your LAFUMA MOBILIER products is easy due to their folding or stackable design, lightweight construction, and easy dismantling. Although our products are designed for outdoor use, we recommend putting them away after each use, especially at the end of the summer season, to extend their lifespan.
Foldable products
Most of our products, including reclining chairs, Pop-Up chairs, deckchairs, camping and beach chairs, and our balcony tables, fold up in an ideal and practical way.
To optimize storage space, fold up your reclining chair. 
Hold the backrest of the chair with one hand (above the head cushion),
Take hold of the end of one of the armrests with the other hand,
Gently close the backrest and the armrest,
Then press downwards on the backrest of the chair, to fold up the leg rest.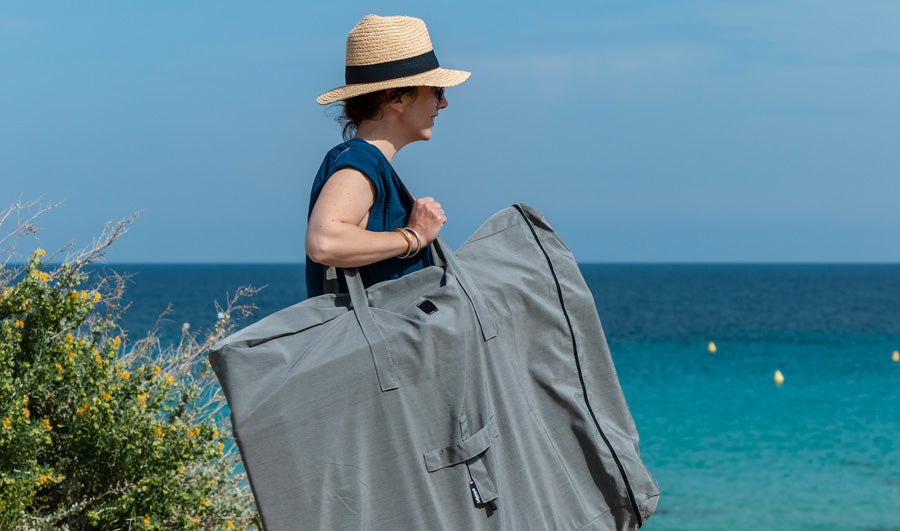 Lightweight products
Our products feature metal tubes and tensioned fabrics, making them lighter than solid wood while weighty enough to resist strong winds. We use aluminum frames, known for their lightness and natural resistance to corrosion, as well as HLE steel, which guarantees greater strength and maintains flexibility and comfort.
Easy dismantling
As part of our eco-responsible and sustainable approach, we integrate disassembly from the creation and design phase, making our products easy to dismantle even without tools in some cases. This allows for the separation of different parts and sorting of components for better recycling, and also for dismantling bulky products for winter.
Stacking products
Some of our products are also stackable, making storage easier.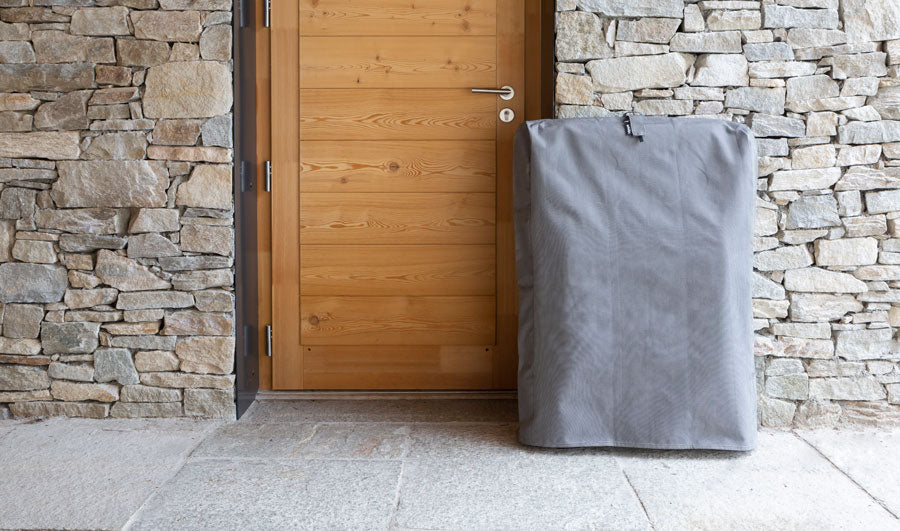 Tips for storage
1. Store LAFUMA MOBILIER products in a shelter, loft, garage, or shed during the winter. A garden shed is ideal, and an attic or garage is also suitable if space permits. Avoid dampness if stored in a cellar. If products are stored outside, use waterproof tarpaulins. If products are stored on grass, put wedges under the feet to avoid contact with stagnant water and rust.
2. Use our storage and transport bags to transport your products and protect them from dust when folded or from pests that can damage fabrics.
3. Separate canvas and frames, storing cushions, canvas, and mattresses in a separate storage bag for better protection.
With our leading outdoor furniture inspired, designed, and made in France, we aim to make your life easier by providing clever lasting products with a five-year guarantee.