CAMPING ARMCHAIR
Alu Cham Batyline® Iso Océan
Regular price
$125.00
Sale price
$125.00
Unit price
per
Sale

Ready to ship
100% secure payment
View full details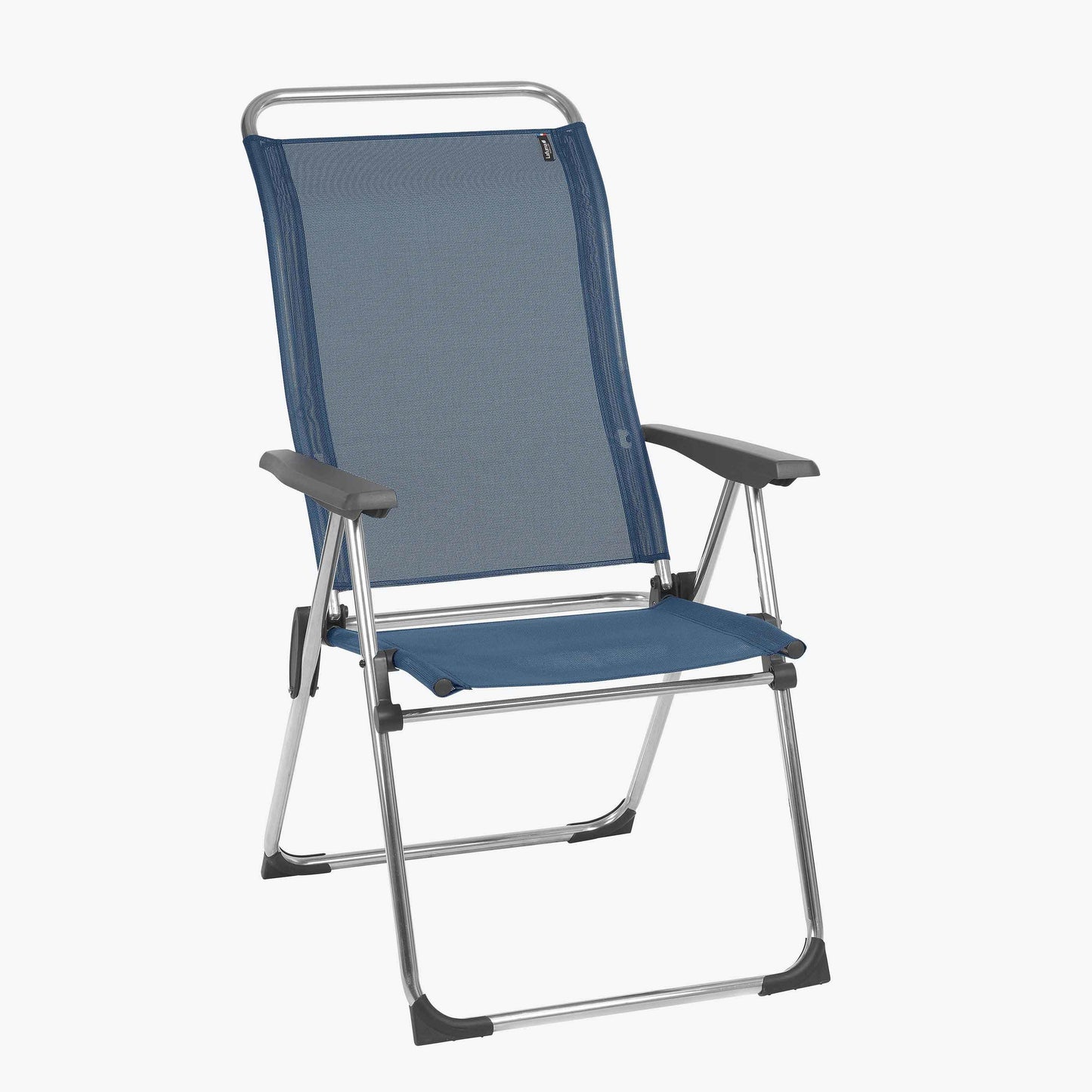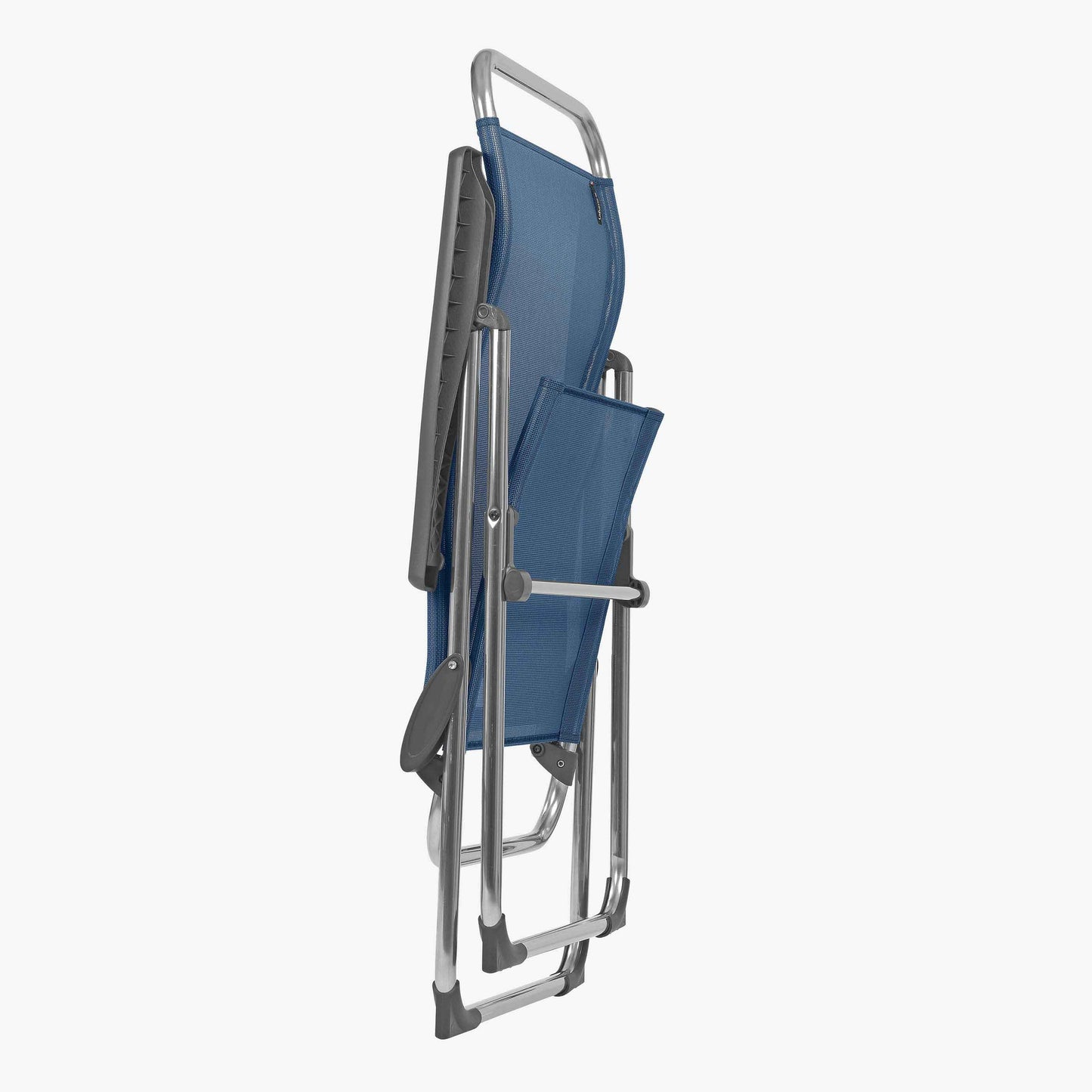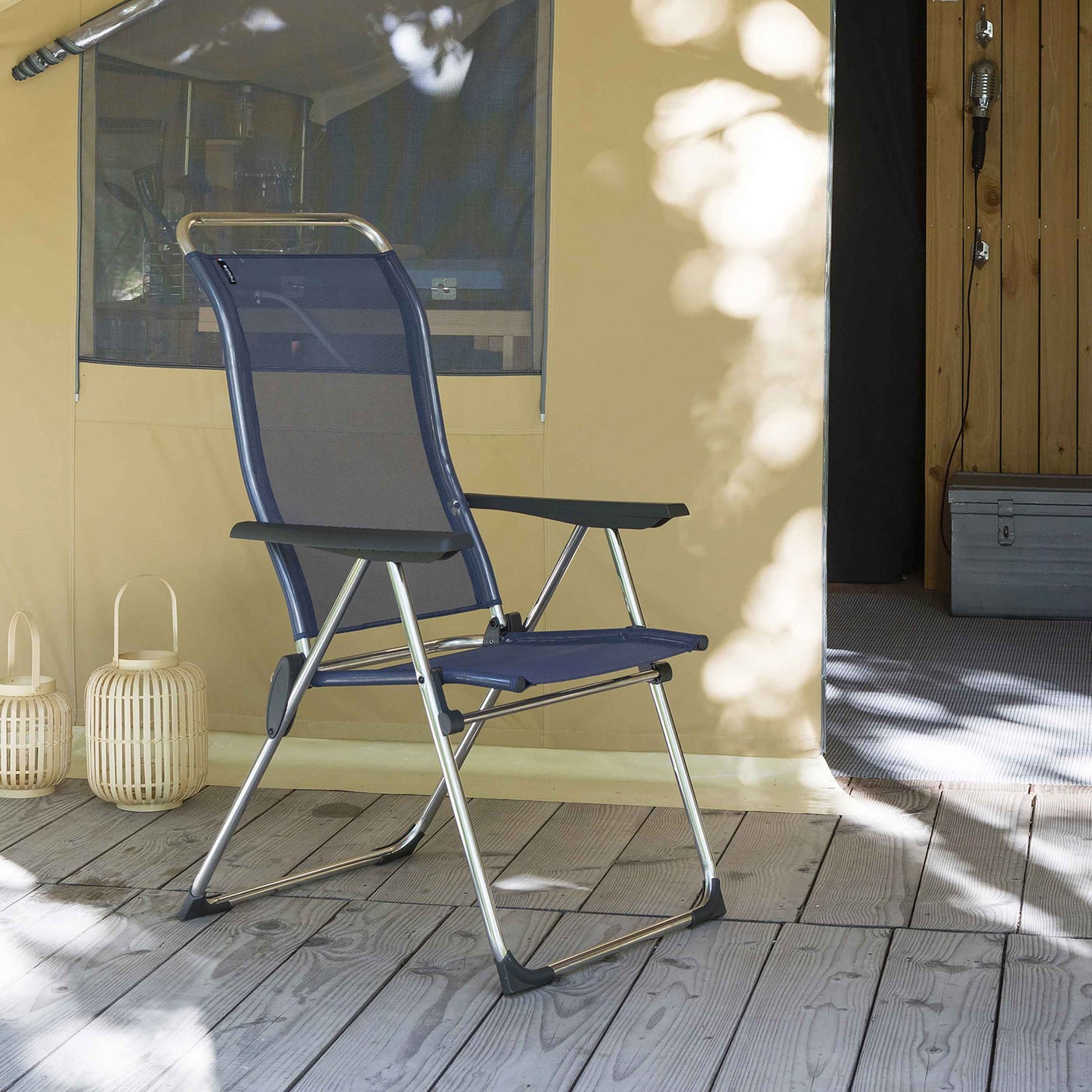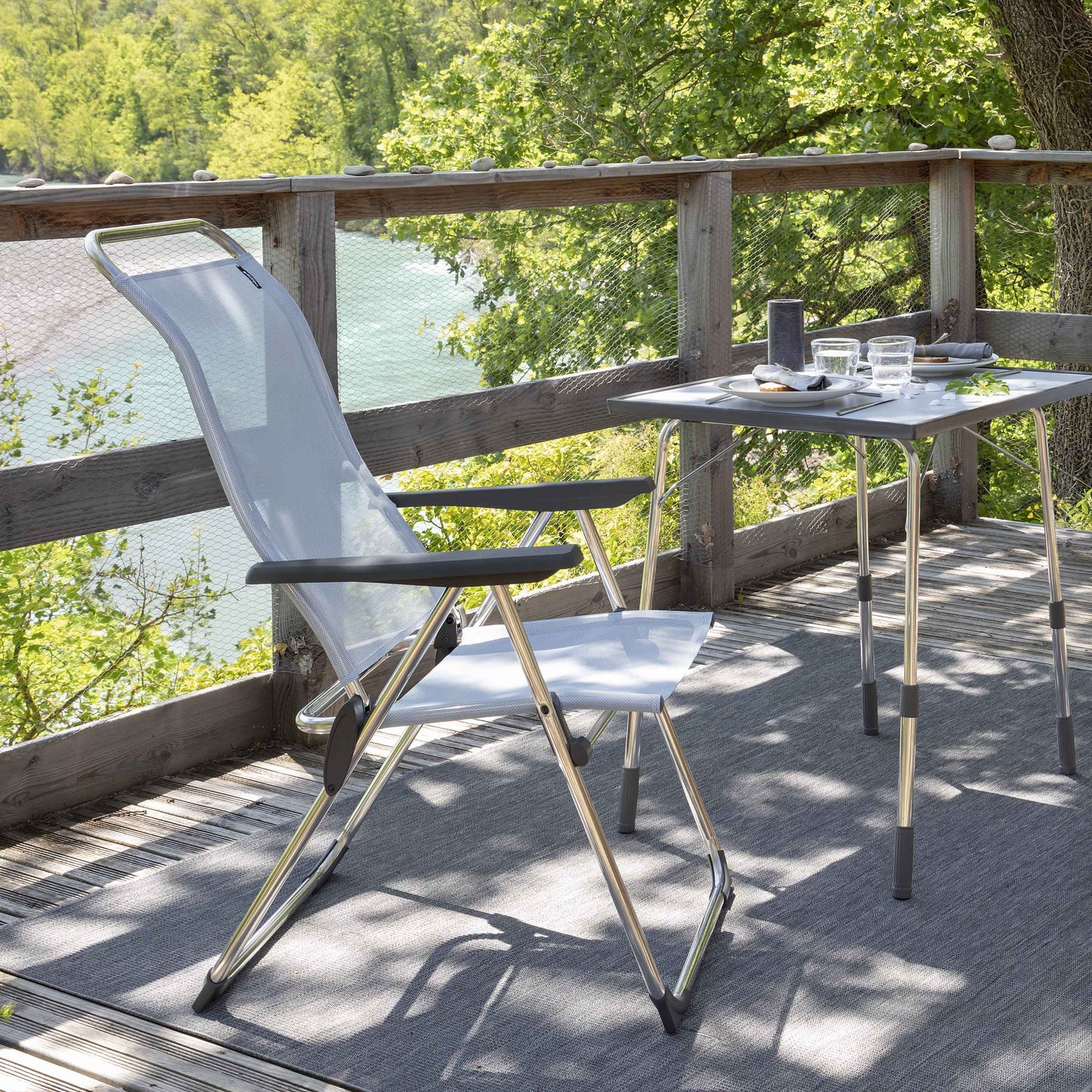 Camp in comfort with the Alu Cham. This folding chair has a comfortable and ergonomic high back. Simple adjustments provide five backrest options so that you can relax in the position of your choosing. This chair is the perfect companion for camping holidays or simply relaxing in the garden or on the patio.

Attributes:
- Adjustable high ergonomic backrest with lumbar support for improved comfort.
- The chair's sturdy frame is composed of 0.87 inches diameter aluminum alloy, is lightweight, and is 100% rust resistant.
- Simple armrest maneuvers allow you to easily adjust between five backrest positions.
- Its Batyline® Iso fabric is particularly well suited to poolside areas given its excellent UV resistance and open weave that will not retain water. Batyline® fabric is resistant to tearing, will not warp, and is easy to clean: a little soapy water is all you need.
- Quality finishes: ergonomic resin armrests, stable foot glides.
- Lightweight for easy carrying.
- Compact size when folded.
Product details
Dimensions
Depth (closed - in in)
3,94
Depth (open - in in)
26,38
Height (closed - in in)
40,16
Height (open - in in)
43,7
Seat height (in in)
15,75
Width (closed - in in)
24,80
Width (open - in in)
24,8