DECKCHAIR
Maxi Transat Batyline® Iso Etamine
Regular price
$89.00
Sale price
$89.00
Unit price
per
Sale
Ready to ship
100% secure payment
View full details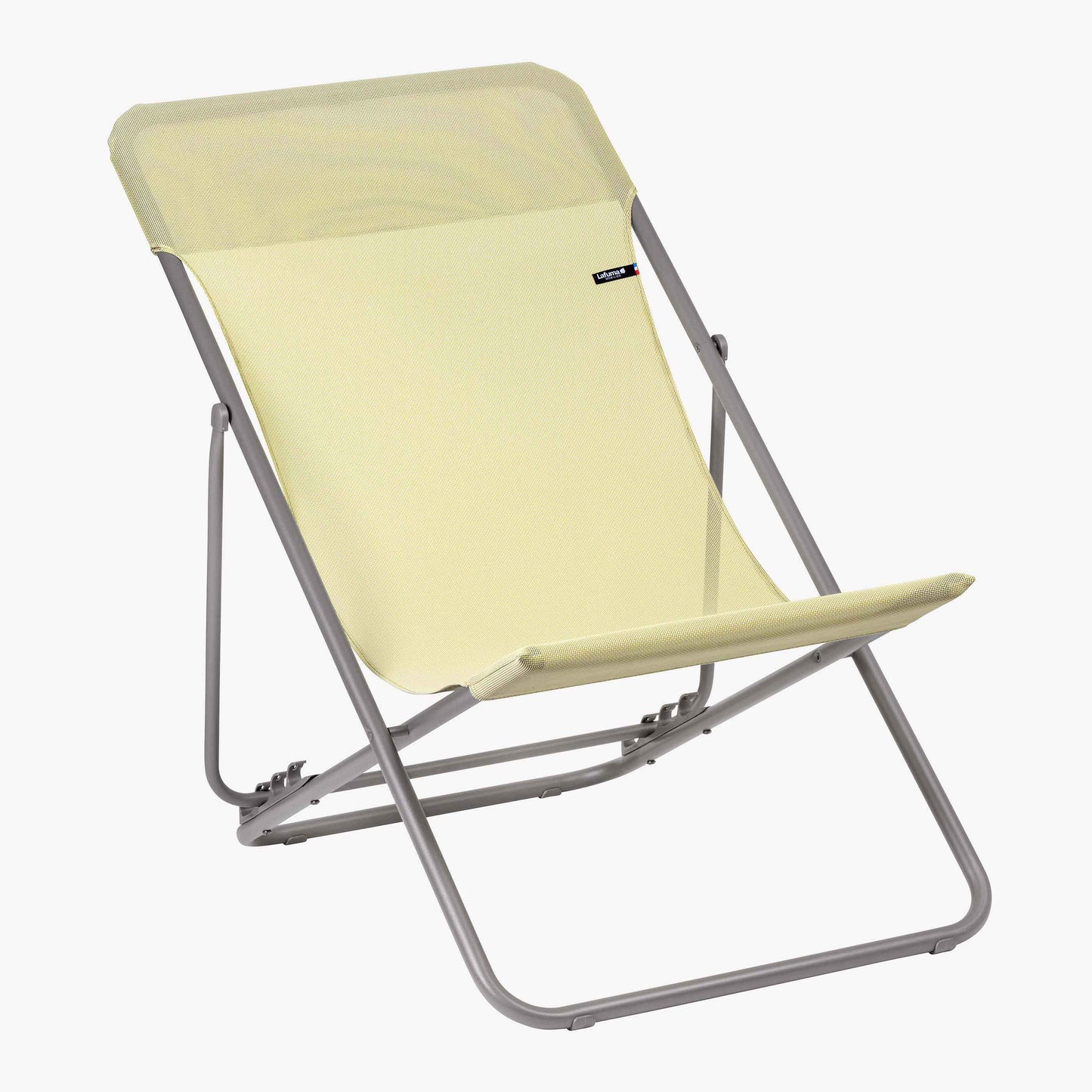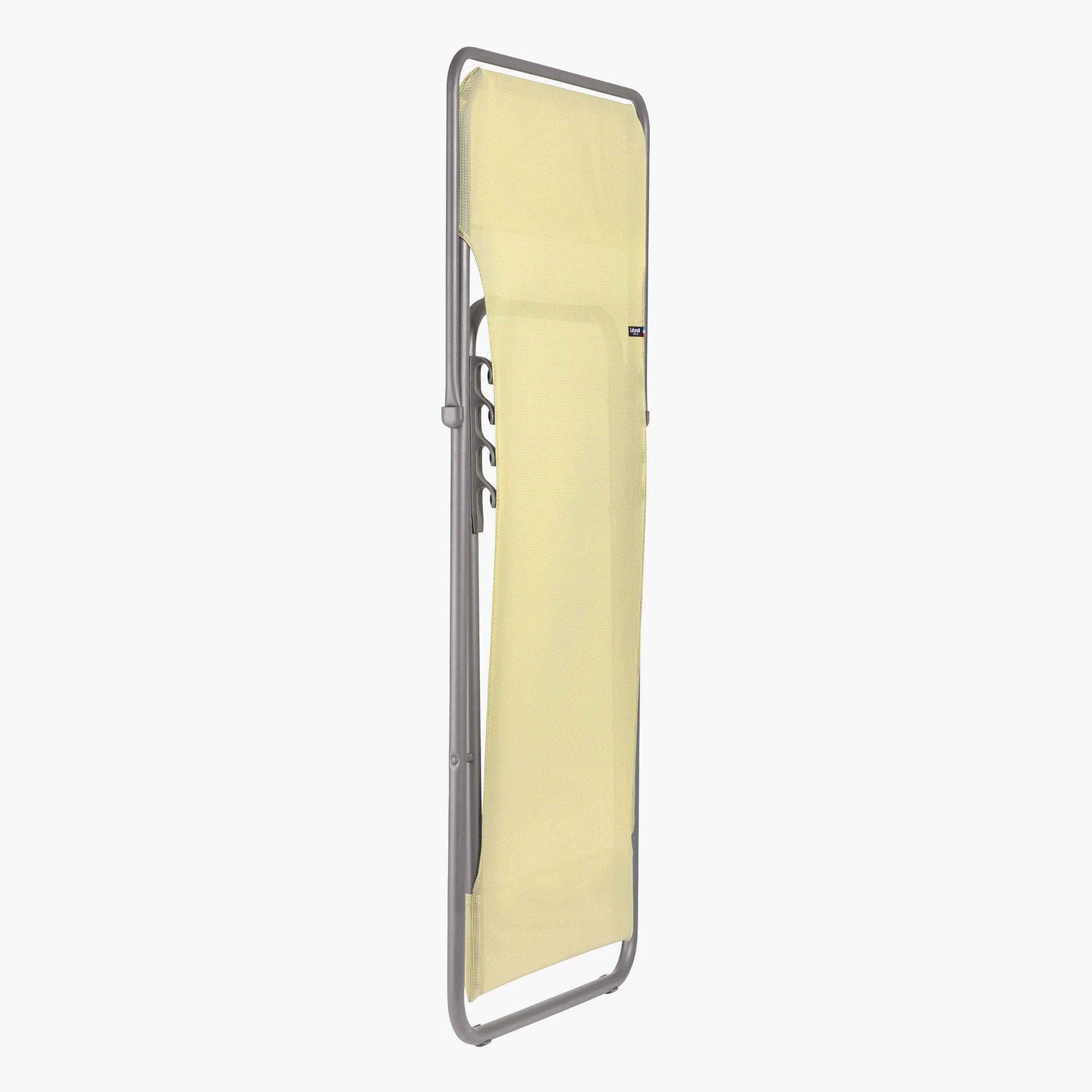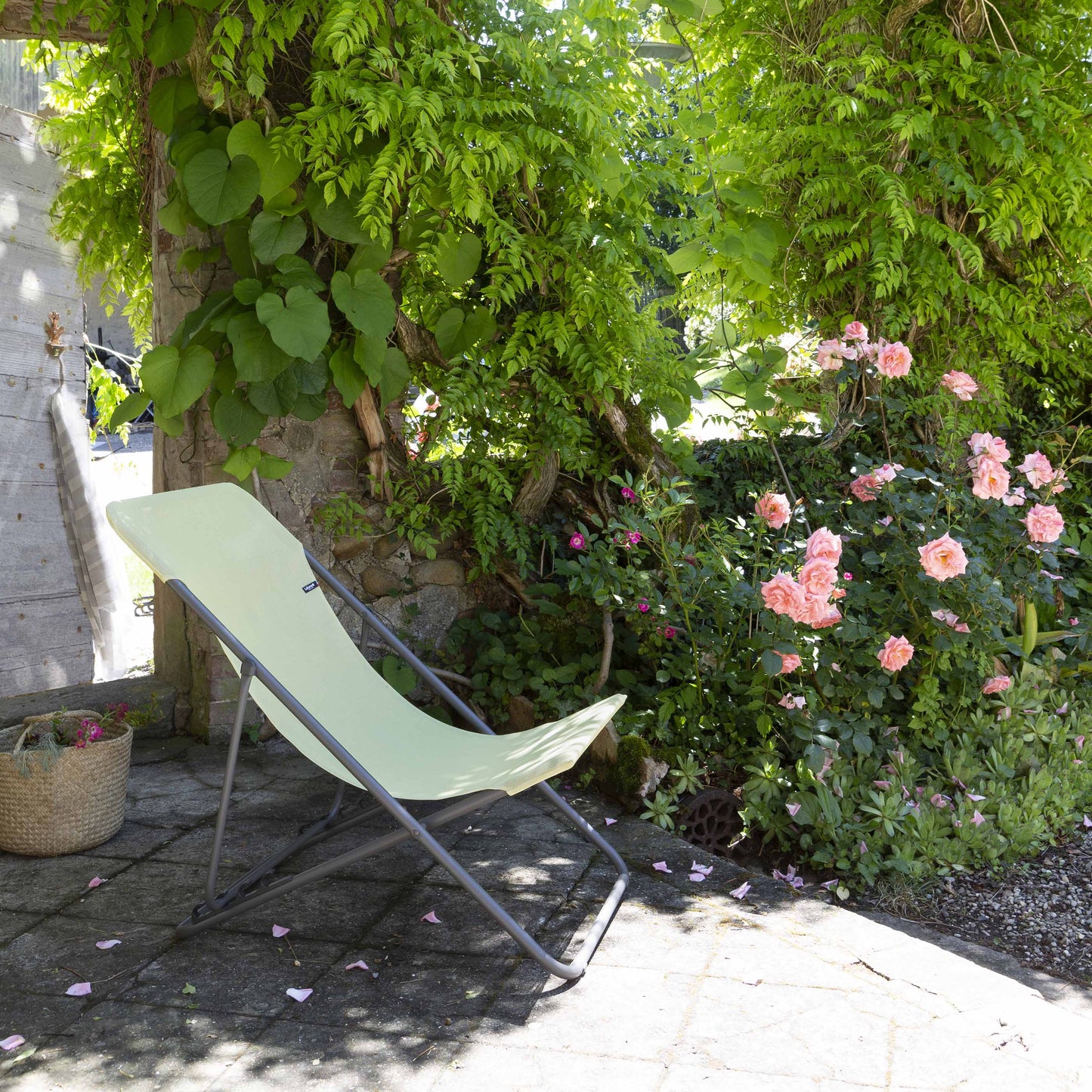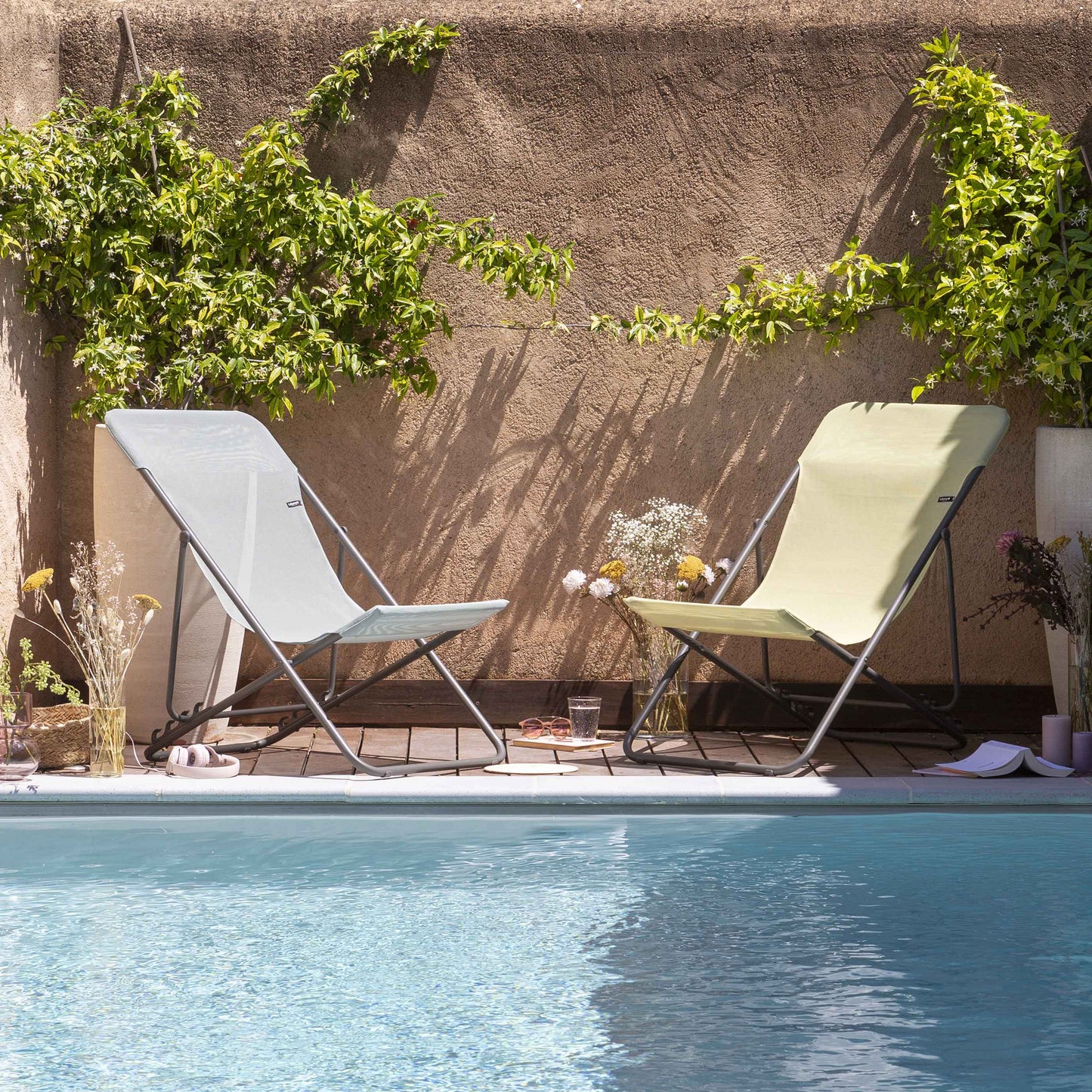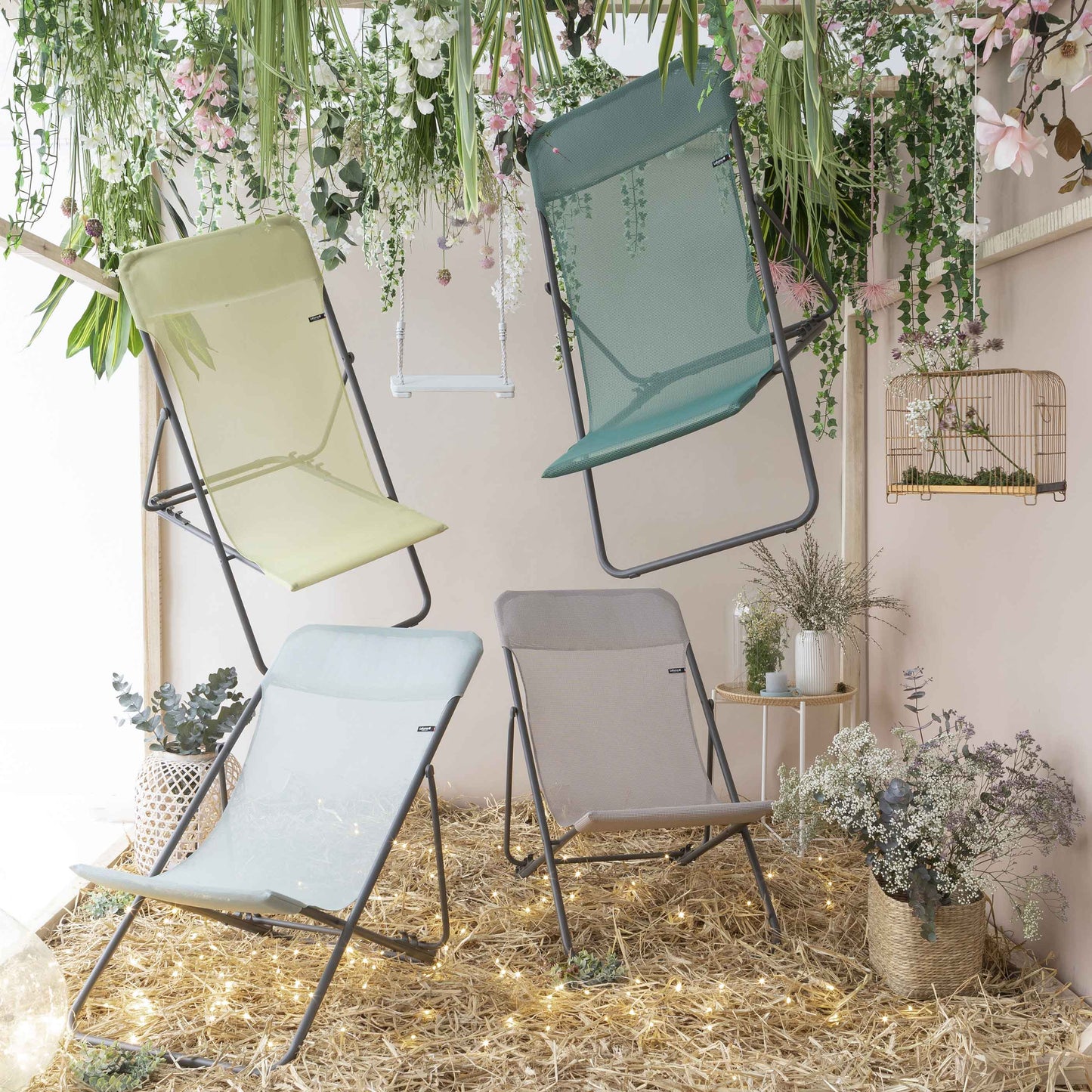 Because genuine luxury also translates into space, the Maxi Transat has generous dimensions that are perfectly adapted to new comfort demands. Sturdy, ultra-compact, and easy to clean, it is at home on the patio, in the garden, around the pool, or even inside in the living room.
Attributes:
- Ample dimensions, with 2.56 inches of extra width offering seating comfort to those with larger frames.
- Ultra-compact folding, making it easy to move and store.
- Its Batyline®Iso fabric is particularly well suited to poolside areas given its excellent UV resistance and open weave that will not retain water. The fabric is resistant to tearing, will not warp, and is easy to clean: a little soapy water is all you need.
- The lack of a crossbar at the front of the seat adds to its increased comfort.
- A safety rack system offers four lockable positions.
- Available in a wide array of colors to match any decor. Mix it up as you see fit.
Built to last, this deckchair has received the LONGTIME® label, assuring its robustness and durability.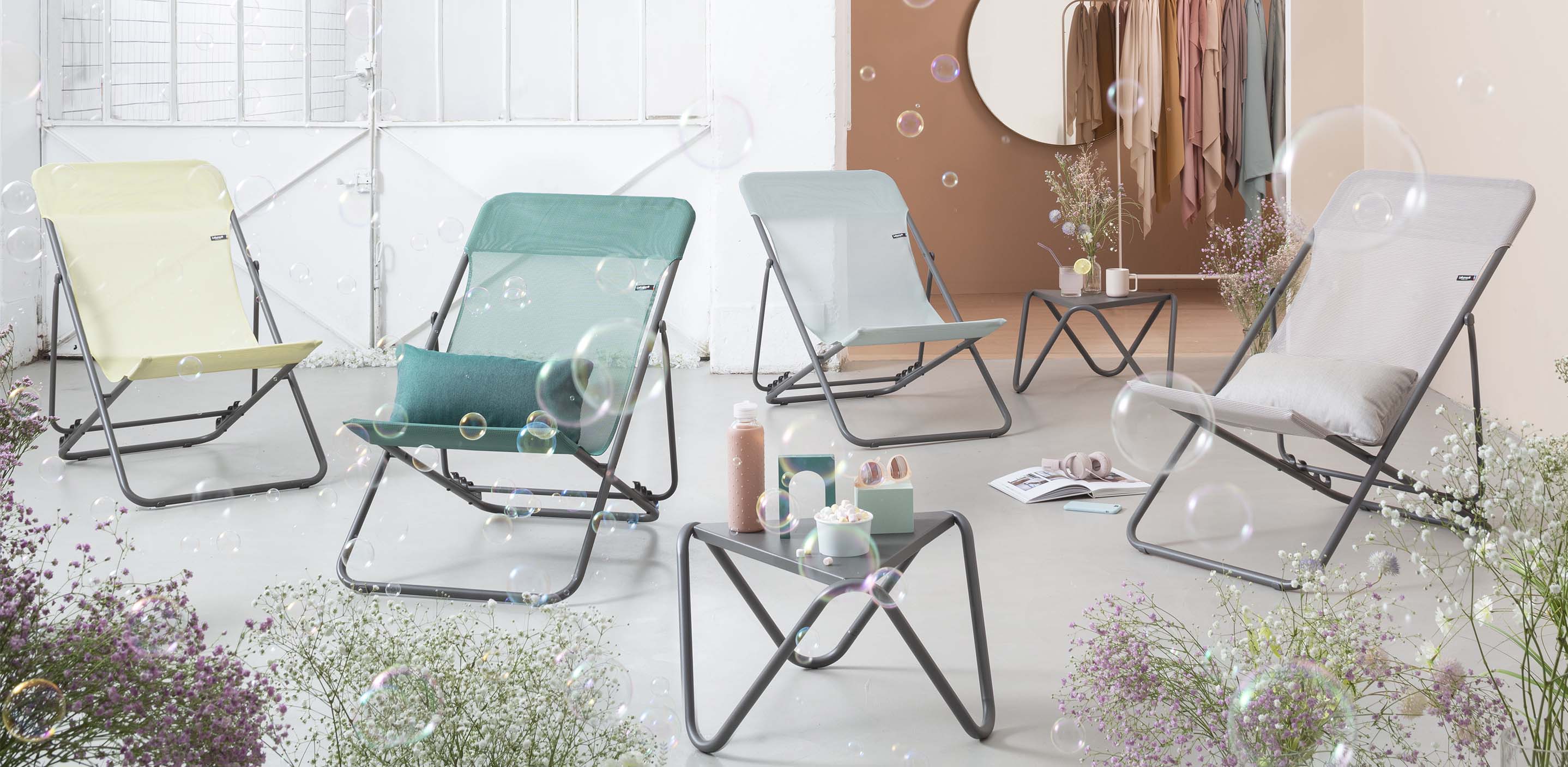 Product details
Dimensions
Depth (closed - in in)
2,36
Depth (open - in in)
37,01
Height (closed - in in)
48,82
Height (open - in in)
32,68
Seat height (in in)
12,99
Width (closed - in in)
24,41
Width (open - in in)
24,41