ORON EXTENDABLE TABLE
Model M 66.54 > 84.25 X 39.40 X 30.31 In Aluminum Titane
Regular price
$1,999.00
Sale price
$1,999.00
Unit price
per
Sale

View full details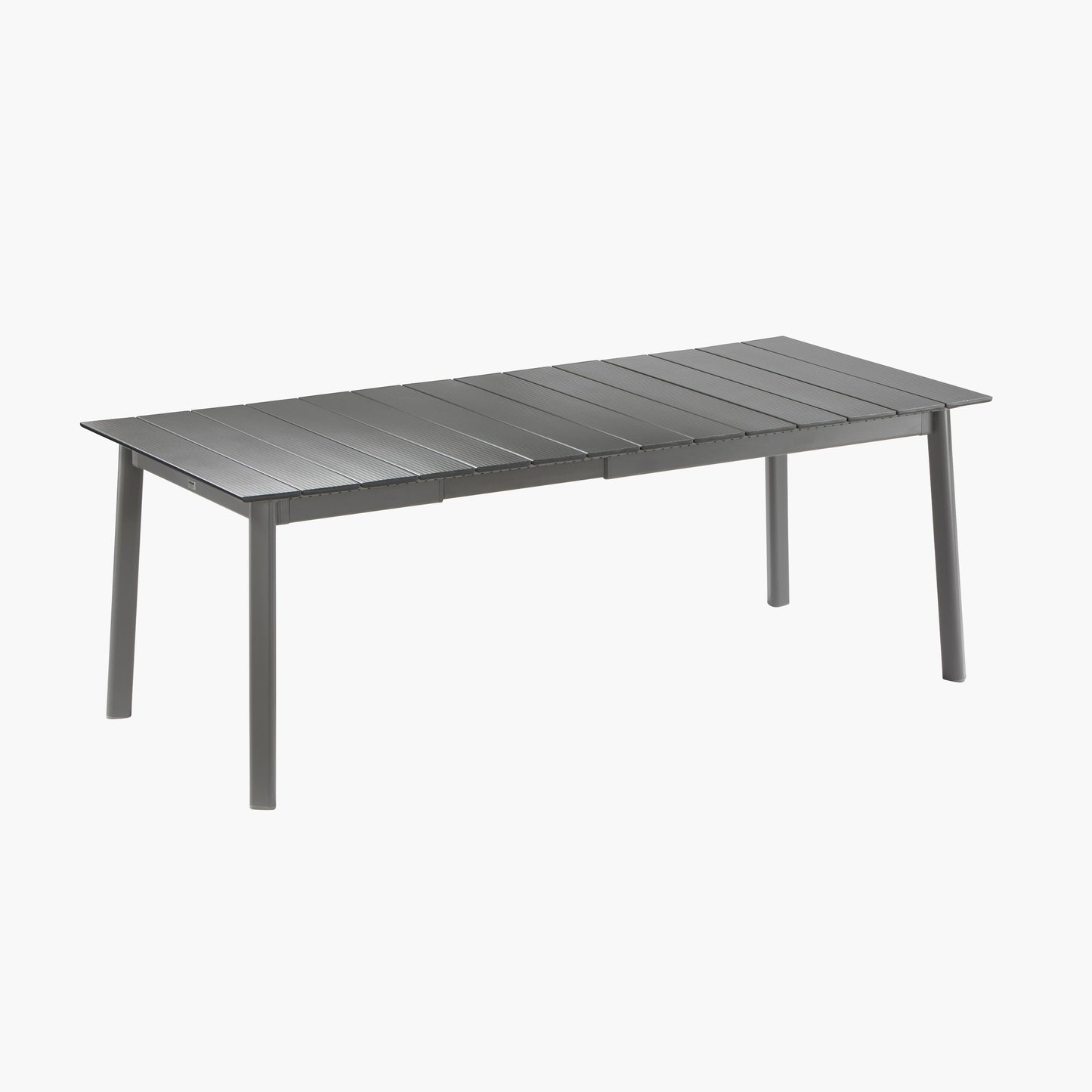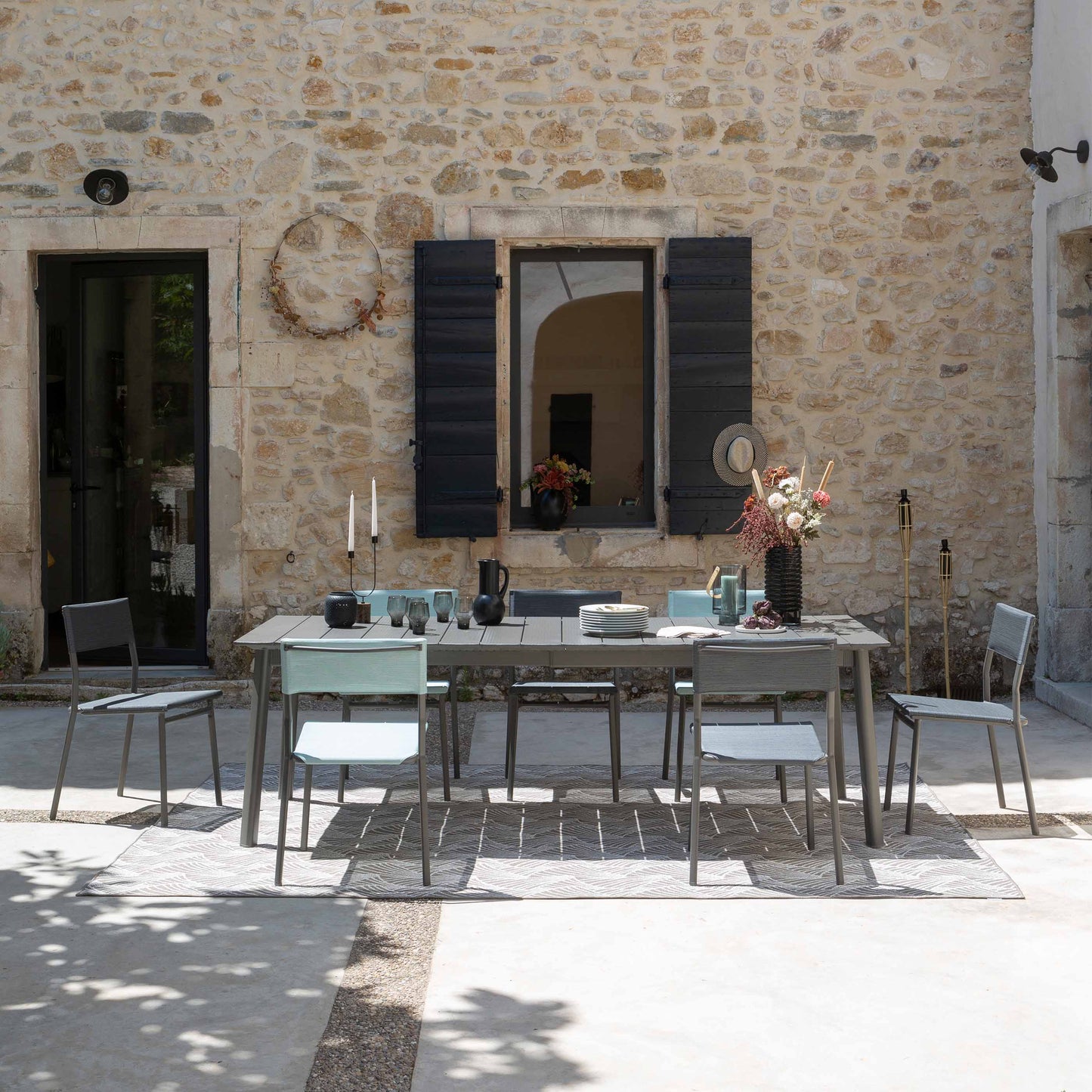 Our new RIVES story, inspired by the Silver Coast, the French southwest Atlantic coastline, will transport you to white sand dunes and ocean waves. Galet, Mistral, Obsidian, fabrics in pure hue of colours and Sable and Titane frames giving them all of their personality. An experience to live and to share.
Conceived, designed and manufactured in our workshops, the ORON collection features tables, chairs and armchairs. Winner of the IF Design Award 2022, ORON isn't just a new collection, it's a clever and sustainable design concept. This collection embodies the LAFUMA MOBILIER design rationale, which is based on ergonomics, purity and high-tech prowess, for furniture that's both beautiful and easy to live with.
The ultra-functional ORON dining range allows you to choose the furniture that suits your taste: select your ideal dimensions, preferred colours, and favourite tabletop.
ORON's fine proportions go hand in hand with the extreme care given to details and finishes. With its wave effect, the slatted tabletop will bring a touch of delicacy to your outdoor space.
This extendable table can accommodate up to 8 people. Easy assembly: pulling apart the table and installing the extension leaf is facilitated by "anti-slip" skids, so that it can be done by just one person.
A simple yet clever design means that only a wrench is required to assemble the table (sold as a kit).
Finally, and most importantly, all parts are separable to facilitate end-of-product-life disposal. Proof that quality, aesthetics and eco-design are compatible.
Attributes:
- Lightweight, ultra-corrosion-resistant aluminium frame.
- Tabletop made of resistant, lightweight aluminium slats. Sleek slats allow good air circulation and limit temperature rises.
- A rounded ergonomic belt facilitates comfortable handling.
- The extension's steel wire storage box prevents rainwater stagnation - Weight: 4.5 kg. Dimensions: L76 x H8 x D104 cm.
- Patented compact slide system.
- "Anti-slip" skids.
- Compact packaging for easy transport.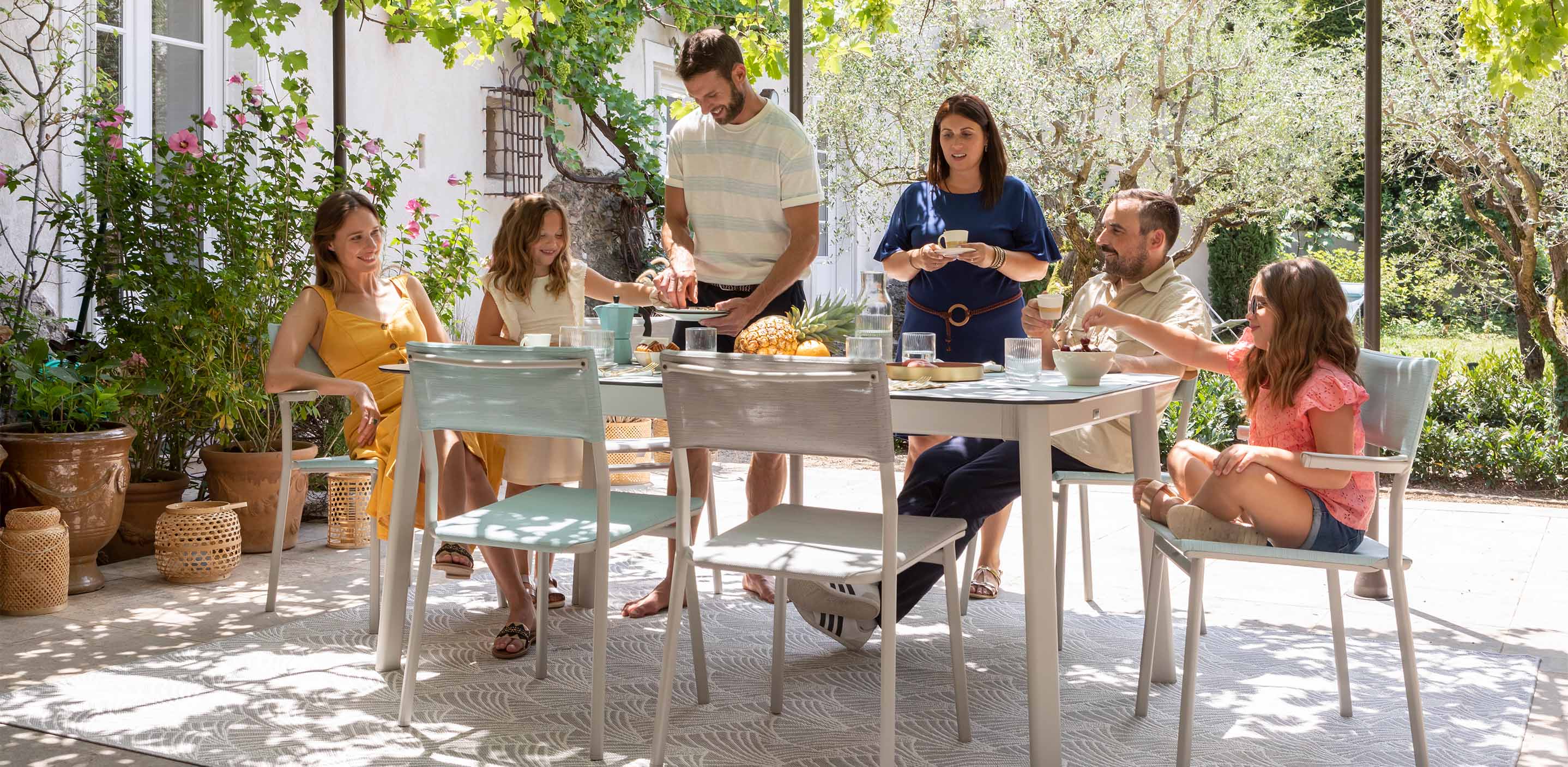 Product details
Dimensions
Depth (closed - in in)
66,54
Depth (open - in in)
84,25
Height (closed - in in)
30,71
Height (open - in in)
30,31
Width (closed - in in)
39,37
Width (open - in in)
39,37