RECLINING CHAIR
Futura Xl Batyline® Iso Graphite
Regular price
$309.00
Sale price
$259.00
Unit price
per
Sale
Ready to ship
100% secure payment
View full details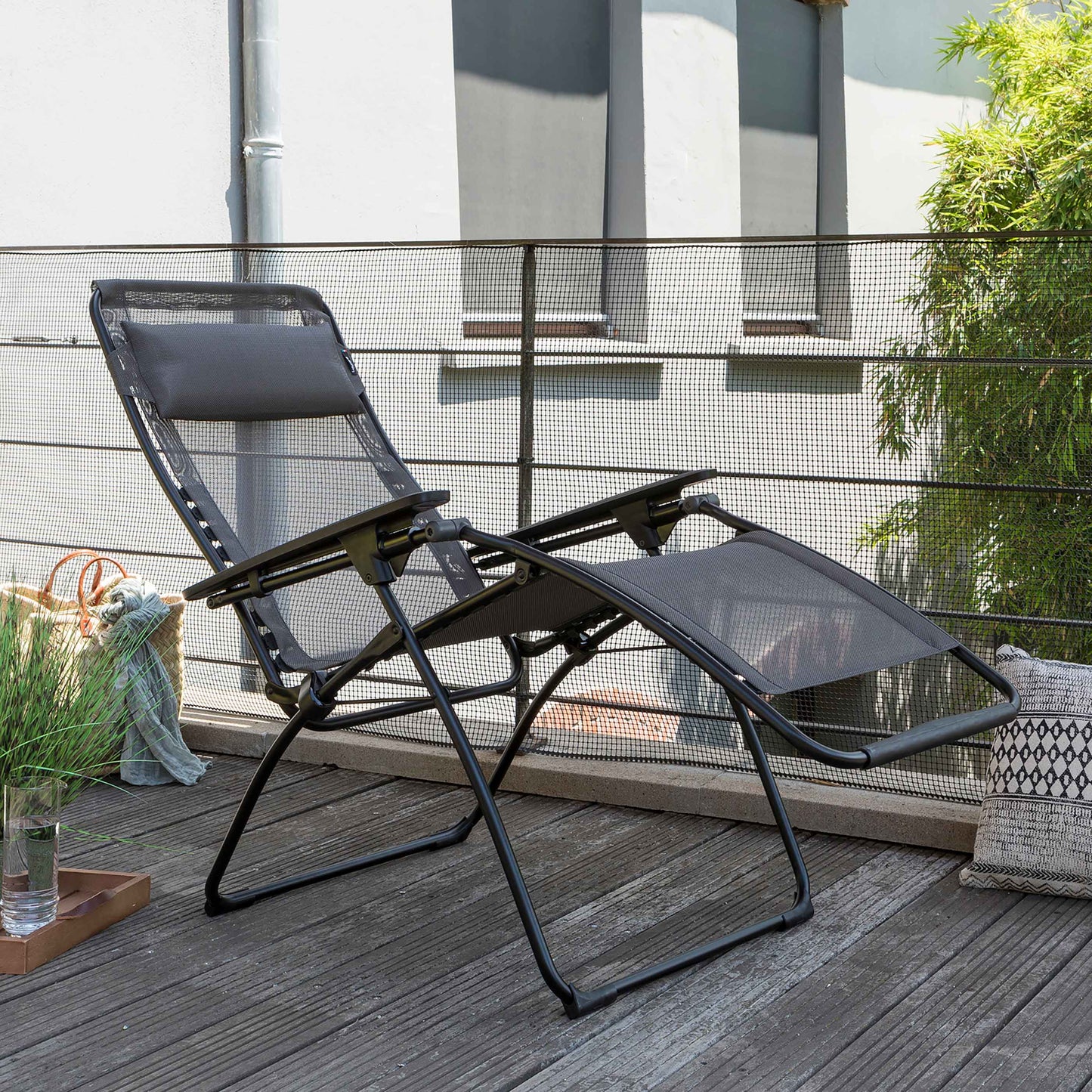 Enjoy the generous comfort of the XL format of the multiposition Futura armchair, both longer and wider than the standard version. It is specially adapted for larger sizes and retains the ingenuity of the range: the concept lets you change to a new position or get up effortlessly by simply pressing down on the fixed armrests.
Its advantages:
- The multitude of positions, notably the "zero gravity" position, which places the legs slightly above the heart to provide the optimal well-being that you have been dreaming about.
- Its innovative Lafuma patented clip suspension system: elastomer clips link the fabric to steel tubing for improved ergonomics, a firmer comfort and optimum back support. This system provides easy clipping on/unclipping of the fabric and prolongs the life of the product under any eventuality.
- Its Batyline® Iso fabric is particularly suitable for furniture around swimming pools, given its excellent UV resistance and open weave that does not retain water. Batyline® canvas is very resistant to tearing, does not distort and is easy to maintain, a little soapy water is all you need.
- Reinforced seat bar, which allows it to hold up to 308 lbs.
- Its pluses: an adjustable and removable headrest cushion, foot glides, a footrest with protective ring.
Main details:
Steel tubing frame, diameter 20 mm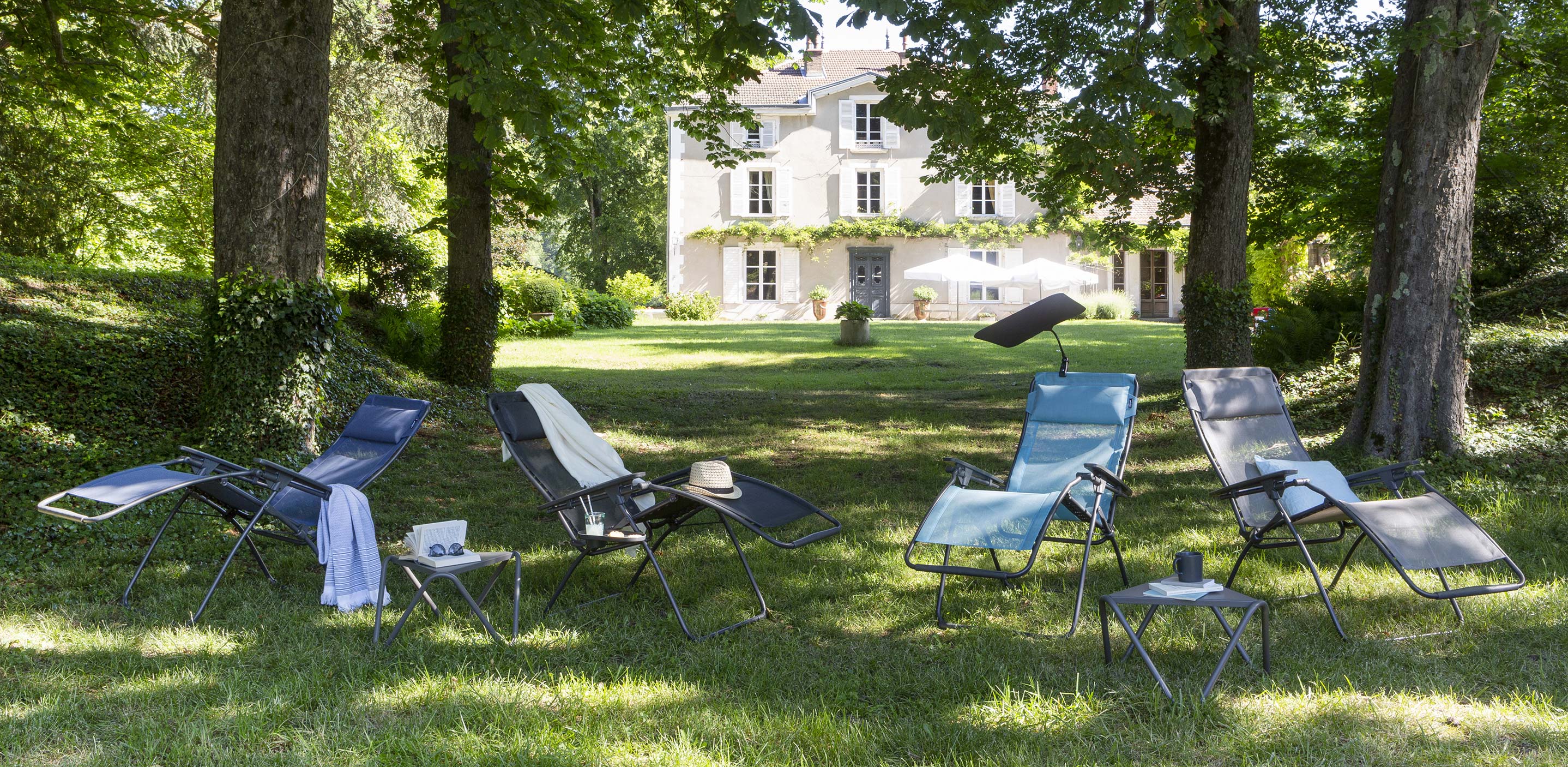 Product details
Dimensions
Depth (closed - in in)
8.7
Depth (open - in in)
35.4 > 68.1
Height (closed - in in)
41.7
Height (open - in in)
35.8 > 49.2
Width (closed - in in)
29.9
Width (open - in in)
29.9