RECLINING CHAIR
Rsxa Clip Batyline® Iso Graphite
Regular price
$259.00
Sale price
$259.00
Unit price
per
Sale
Ready to ship
100% secure payment
View full details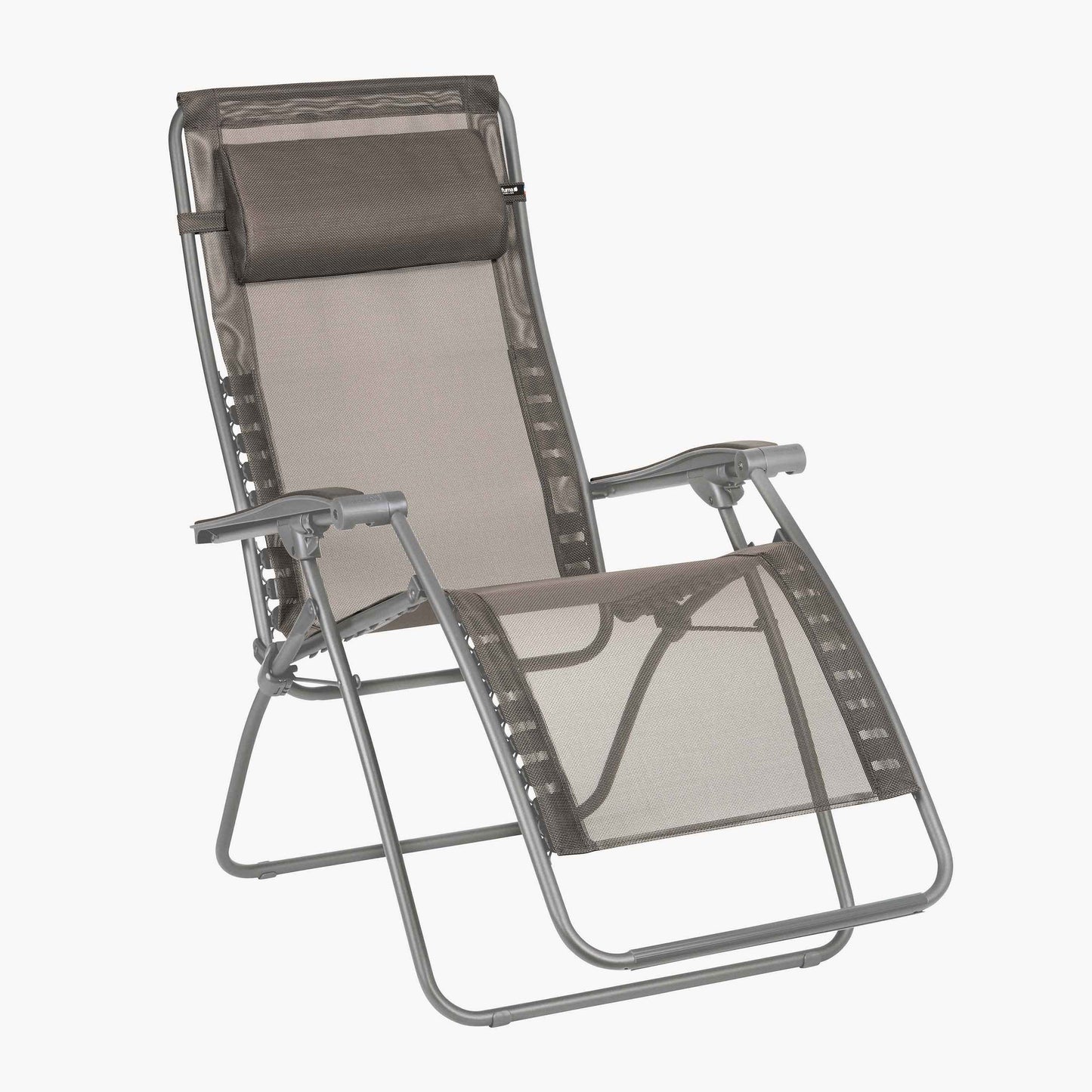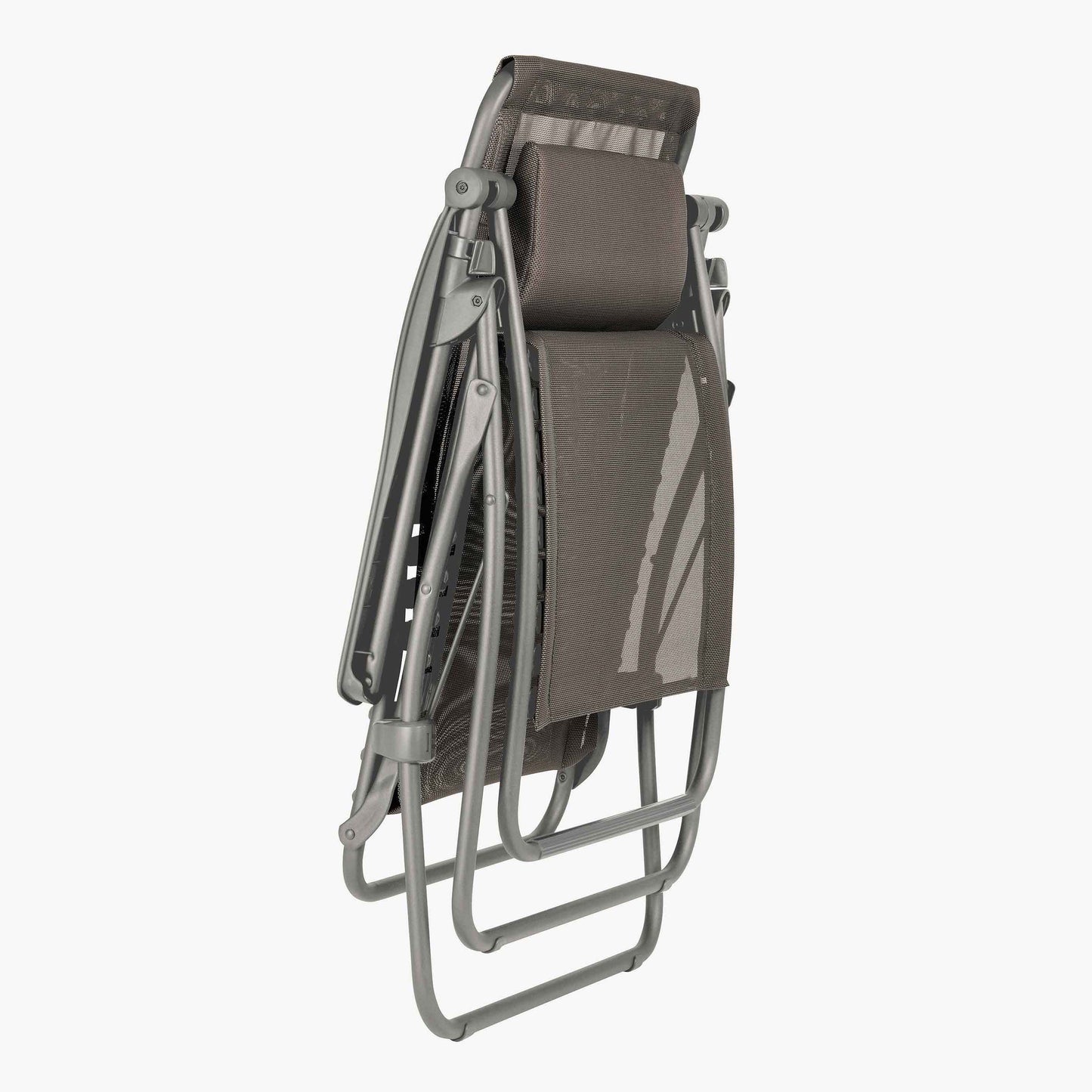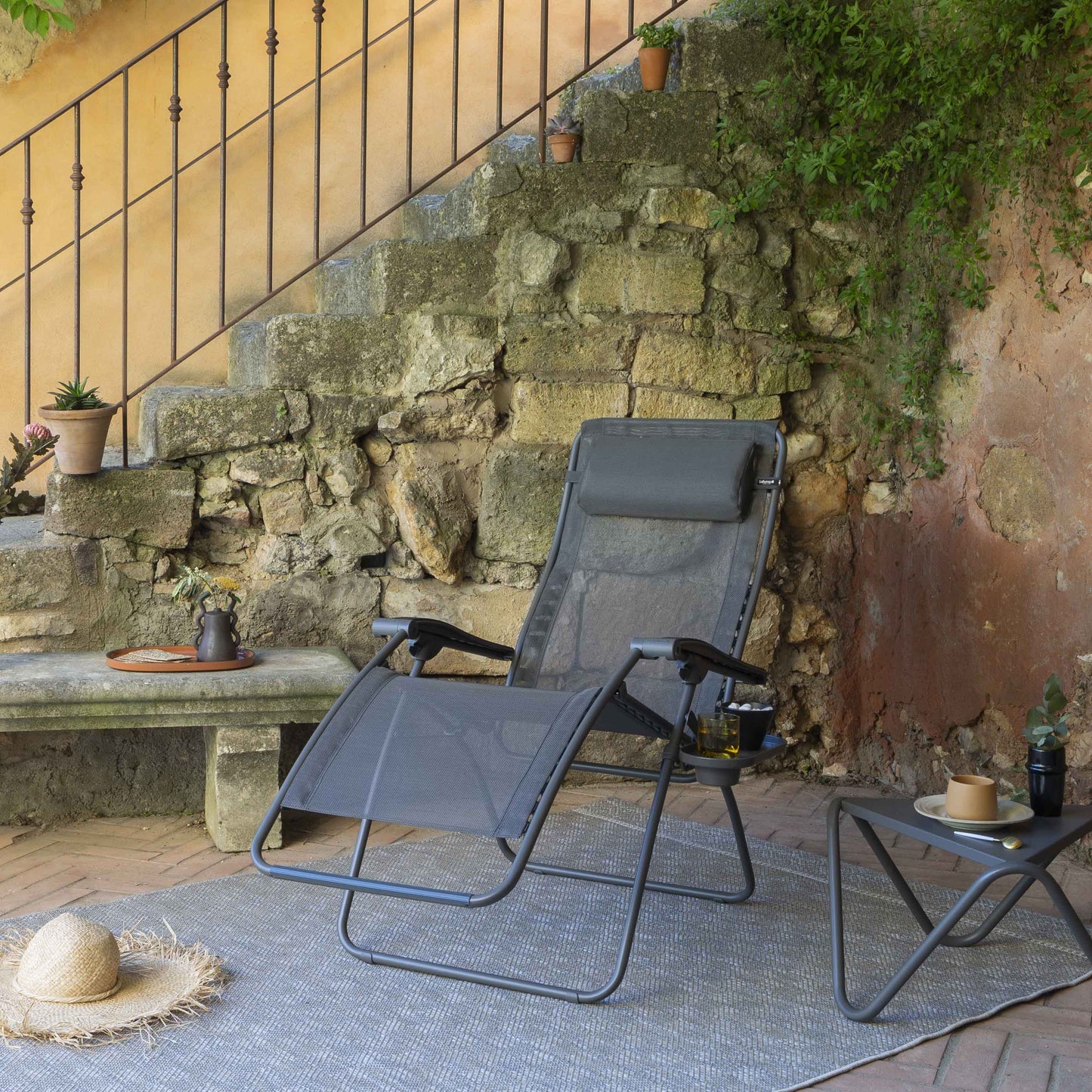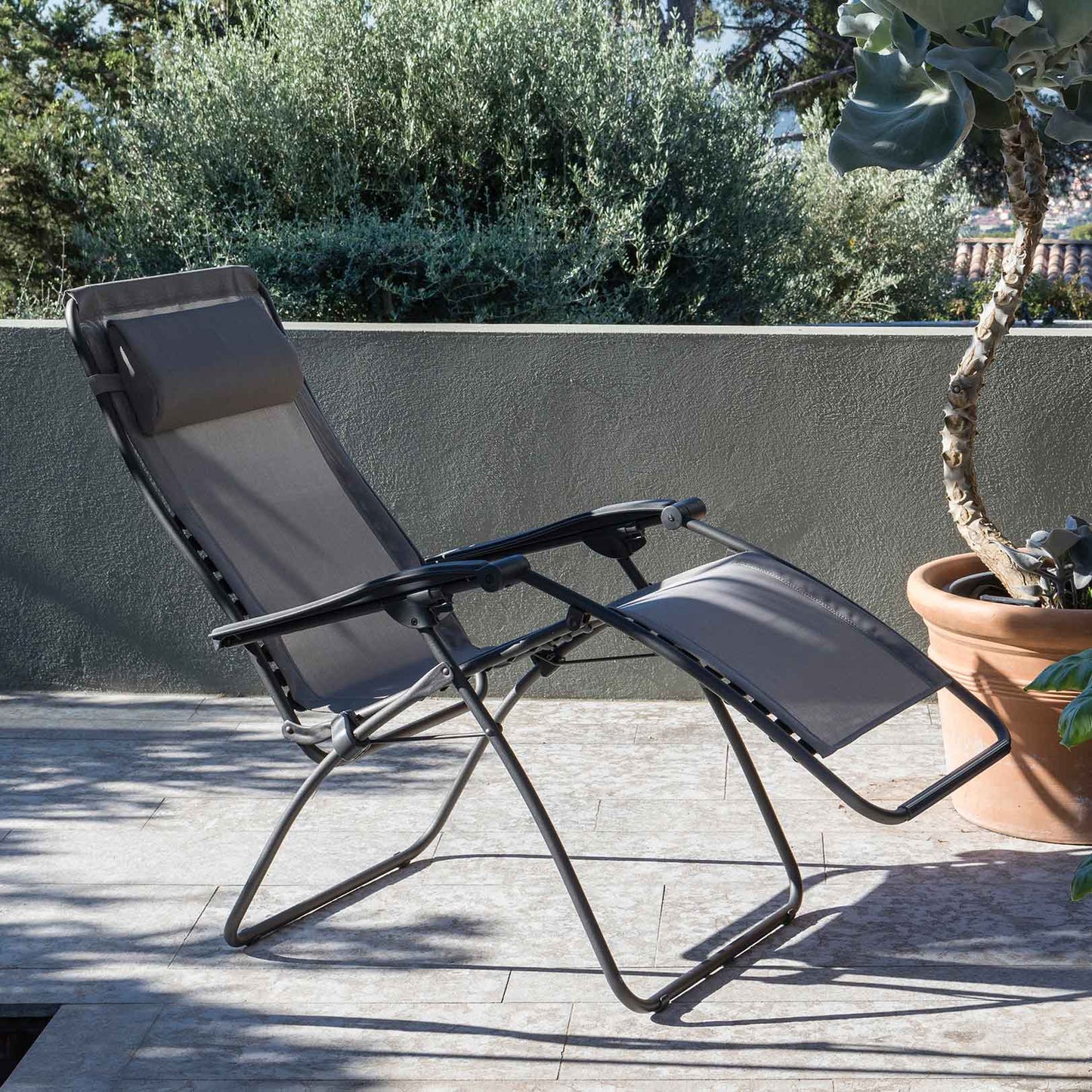 Made from quality, environmentally friendly materials, the RSXA relaxation armchair is a classic piece that will never go out of style. Lightweight, foldable, sturdy, and practical, it is your "vintage companion" for indoor and outdoor fun. The removable and versatile ergonomic headrest allows you to adjust it to your perfect comfort level.
Attributes:
- Multiple adjustments: it offers numerous positions, including the "zero gravity" position with the legs positioned slightly above the heart, for the ultimate relaxation.
- Its Batyline® Iso fabric is particularly well suited to poolside areas given its excellent UV resistance and open weave design that will not retain water. Batyline® fabric is exceptionally tear resistant, will not warp, and is easy to clean: a little soapy water is all you need.
- Clip suspension: elastomer clips connect the steel tubing and fabric. This Lafuma patented system provides the user with firmer comfort, outstanding back support, easy fabric removal and/or replacement, and a long lifespan.
- The exceedingly strong frame is made of HEL (High Elastic Limit) steel tubing. Weight limit: 308 lbs (140 kg).
- Headrest: padded, removable cushion.
- Available in a wide array of colors.
Built to last, the Relax chair has received the LONGTIME® label, assuring its robustness and durability.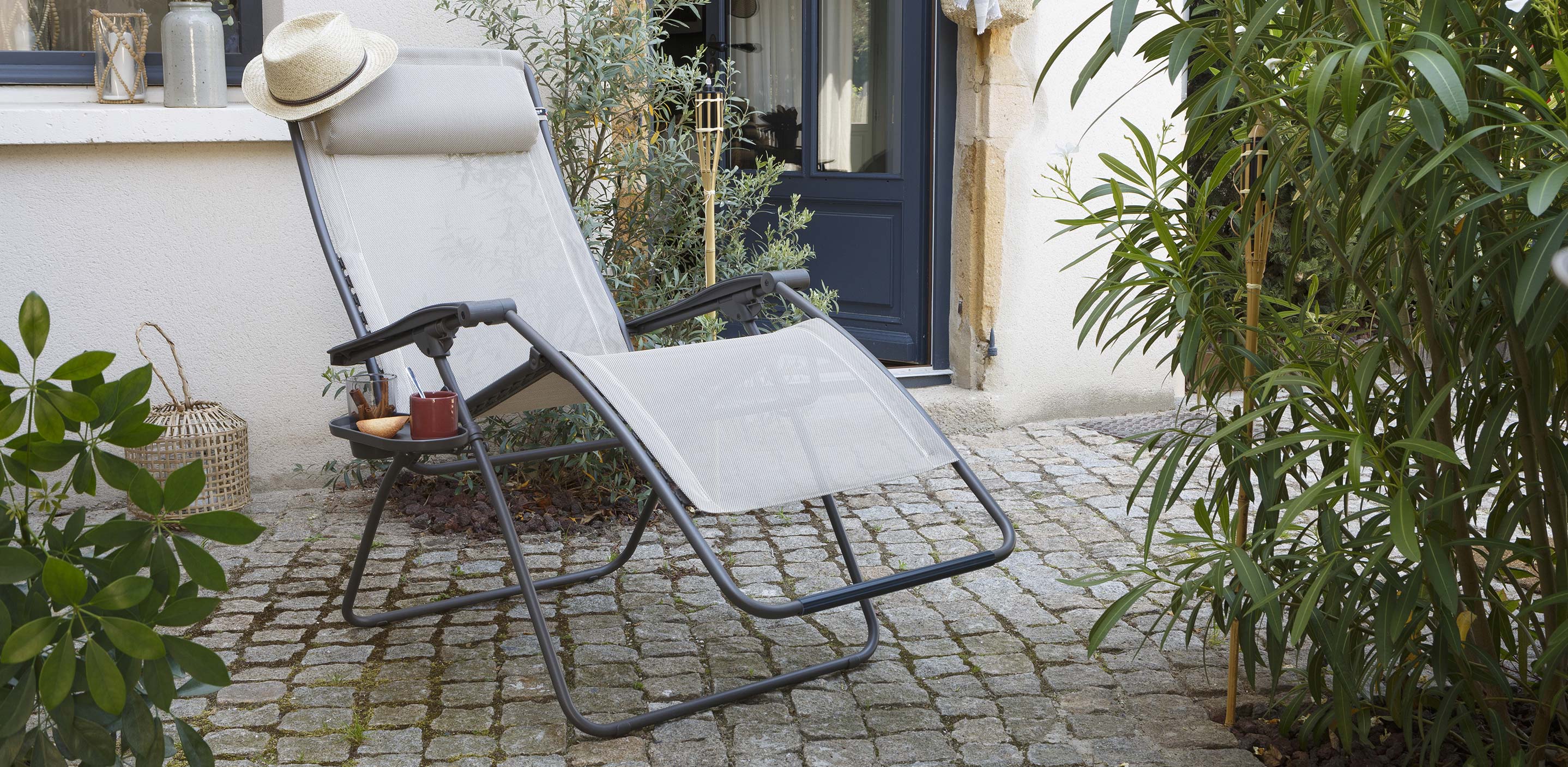 Product details
Dimensions
Depth (closed - in in)
5.9
Depth (open - in in)
34.6 > 64.2
Height (closed - in in)
37.8
Height (open - in in)
31.9 > 45.3
Width (closed - in in)
26.8
Width (open - in in)
26.8